If you're going for a medium range trip, it would be luxurious and even practical to hop on the Boeing 737-400. This 170 seat aircraft certainly has a lot of features to accommodate in its spacious cabin. You can now have a relaxing and hassle free, 3 hour flight whether you're heading for a business trip or a vacation. Some of the features which this aircraft has would be a lounge area, dining room and meeting area. With these features, who says you can't equally productive and relaxed while flying?
The Boeing 737-400 also includes a galley complete with the small appliances and materials to freshly prepare your meals, snacks or drinks. To make the most of your upcoming flight on this aircraft, it would be best to confirm its exact list of facilities with your operator. Know more about the specifications of this plane and be sure to charter for your very own private flight today.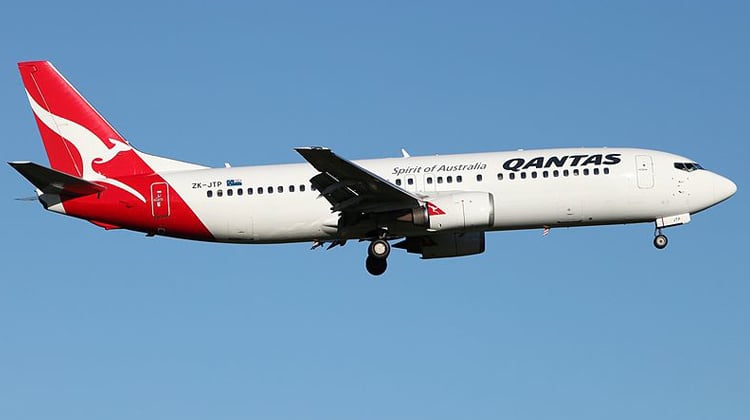 Photo Credit: Allen Zhao
Comfort, Convenience and Practicality
Upon hopping on the Boeing 737-400, you'll find how one of its standard features includes a WiFi connection. With internet access, you may now be able to stay in touch with your friends, family and loved ones. You can also use the aircraft's interconnectivity option for working. Catch up on reading and responding to your emails, update cloud based documents and delegate targets to your departments. While on board this aircraft, you can still stay productive and be on top of your projects. If you'd like to unwind, you can even opt to enjoy the plane's in-flight entertainment set up.
These interior specifications can be further telling of how your experience can get productive, relaxing and enjoyable on the Boeing 737-400:
Space is equivalent to 170 passenger seats
Height of Interior: 3.26 meters
Width of Interior: 2.13 meters
Capacity of Luggage: 640 cubic feet
Maximum Take Off Weight (MTOW): 150,000 pounds
If you're on a business trip, you may also bring in loads of cargo, freight and related equipment to set up a hop for a conference. This aircraft just has the spaciousness and load you'll need for you to bring your materials without having to separately avail of freight transfer services.
Competitive Speeds for Midrange Flights
This aircraft also brings in competitive speeds which are comparable to smaller sized jets. If you're coming from Toronto, Canada, the farthest you can reach on board this plane would be Hungary, Rome, Poland, Austria or Algeria.
Have a read through these performance details, so you may gauge how fast and far this aircraft can go:
Speed: 400 knots (kts) or nautical miles per hour (nm)
Range: 2,500 nautical miles or 4,630 kilometers
Maximum Altitude: 37,000 feet
Will you also happen to max out the flying range of this aircraft? Then it would be safe to inquire about the Boeing 737-400's allowable weight of freight and cargo. Generally, you can reach much farther destinations at faster paces with a lighter plane.
Background Information
Manufactured by Boeing Commercial Airplanes, the Boeing 737-400 had its first flight in 1984. It has roughly 486 units produced and being flown all over the world. Some of its major operators come from Brazil, Colombia, China, United Arab Emirates and Venezuela. This specific aircraft also has other variants such as the737-300 and 737-500. It has the Airbus A320 series, McDonnell Douglas MD 80 and 90, Tupolev Tu-154 and Yakolev Yak-42 as its competitors.
If you're planning up for a medium ranged, international trip, it would be best to hop on a private 737-400. See our system below and get your live quote today: