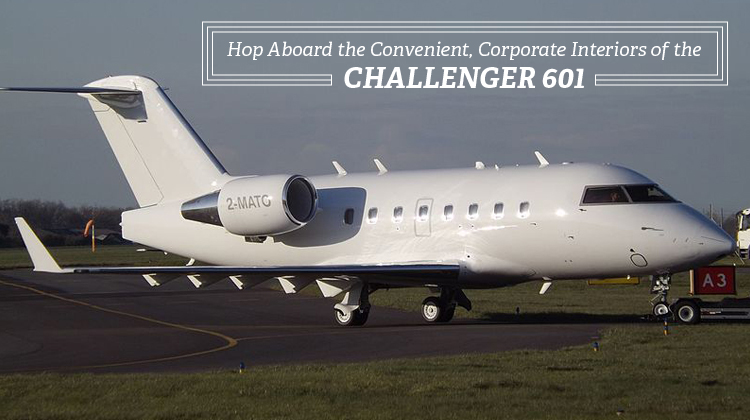 For long range travels, you can rely on the Challenger 601 to fly you towards your intended location. This Bombardier made aircraft simply has all the facilities you'll need to enjoy a 5-hour flight. With a space which fits up to 13 passengers, this aircraft has a breathable look to it. If you're traveling from Ontario, Canada you can reach as far as Lisbon, Portugal with its over 5,900 kilometer range. Its in-flight facilities are also customized depending on the owners' initial layout. Hence it would be practical for you to inquire about its details with the service.
The Challenger 601 also has a spacious luggage compartment to accommodate your essentials. Throughout the flight, you can enjoy the plane's entertainment systems plus relish your meals on each seat's pull-out table. The same table may also be used as your workstation, especially if you're traveling for a conference or convention. Know more about the Challenger 601's specifications so you can make the most of your flight soon.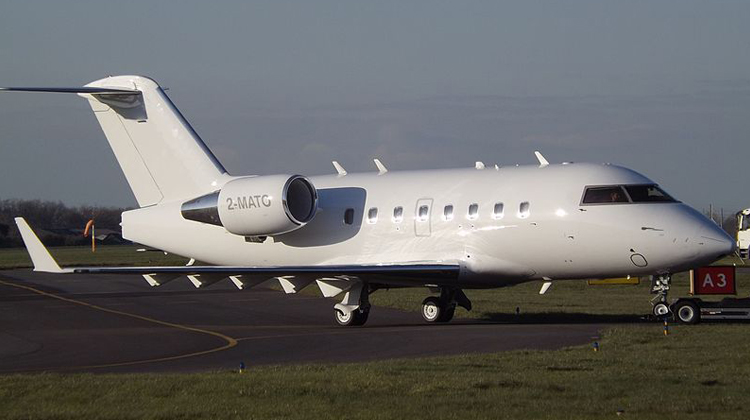 Photo Credit: James from Cheltenham, Gloucestershire
Spacious Legroom and Complete Facilities
Upon climbing up the Challenger 601, you'll be greeted with a finely furnished galley and spacious interiors which have comfortable seats in a club layout. There would also be a divan which faces the passenger seats, so the people in flight can chat up throughout the trip. Each of the passenger seats can be reclined, plus it has a drink holder along with a pull out and foldable table. It would be advisable to check if your plane's interiors also have WiFi so you can stay connected even while flying.
These interior specifications are telling and helpful of what you can expect upon taking a trip aboard the corporate Challenger 601 jet:
Can accommodate up to 13 passengers
Height of Interior: 1.85 meters
Width of Interior: 2.49 meters
Capacity of Luggage: 115 cubic feet
Maximum Take Off Weight (MTOW): 45,100 pounds
Sturdy Rides on a Comfy, Corporate Jet
As a long range plane, the Bombardier Challenger 601 offers a competitive speed along with long range rides which are great for international trips. It even has a high allowable altitude, making it even more agile to maneuver in case of directional adjustments throughout the flight.
As you schedule for a ride aboard the Challenger 601, it would be practical to be familiar with its performance specifications. Here are some of them:
Speed: 424 knots (kts) or nautical miles per hour (nm)
Height of Interior: 1.85 meters
Width of Interior: 2.49 meters
Capacity for Luggage: 115 cubic feet
In reference to your intended location, it's also advisable for you to inquire about the plane's allowable number of passengers and luggage weight. Keep in mind, your aircraft can fly faster and farther with a lighter weight.
Background Information
Made by Bombardier Aerospace, the Challenger 601 is among the 600 series which has a total of 1,000 units produced and counting. With the 600 as its predecessor, the Bombardier Challenger 601 has winglets to lessen the aircraft's drag and pressure. These result to much smoother rides especially when the plane has to change its route while flying to its intended destination. The Challenger 601 flew in 1981, 3 years after the 600 was first introduced. Civil and military operators from 22 countries all over the world currently have this aircraft among their fleet.
If you're planning to embark on an international trip, the Challenger 601 would be your most fitting aircraft to take you places. This corporate jet is ideal for leisurely and business inspired trips. See our live system below and get your very own live quote today: