New Orleans is the kind of city you go to if you're looking to have a good time. In fact, the phrase "Let the good times roll" has turned into the NOLA motto of sorts, encapsulating the languid yet vibrant essence of this Louisiana city. After all, nothing less is expected from this American cradle of jazz, which is home to one of the grandest mardi gras parades in the world.
February is the perfect period if you want to take part in the celebrations. If you're in New Orleans during this time of the year, here are a few things you could do to make the trip all the more worthwhile.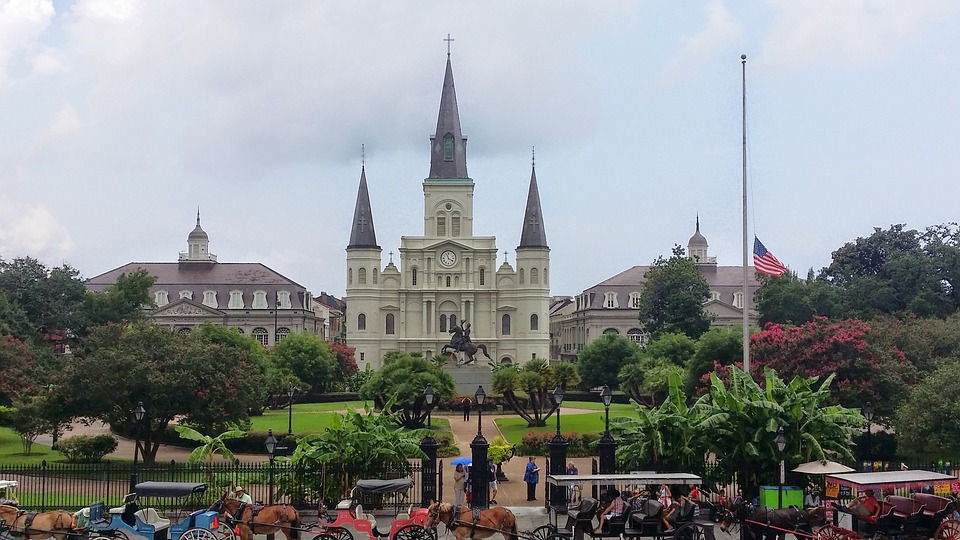 Indulge in the city's heritage
Before becoming the NOLA that is known and loved today, the city has undergone various changes – from its founding as the capital of French Louisiana to becoming a Spanish colony, to its eventual acquisition by the United States. With these changes came an influx of different cultures, all of which have left a lasting mark that continues to be felt within the city.
This February, New Orleans hosts a variety of exhibitions and shows which showcase this unique, intricate history – an opportunity to get acquainted with the city before the celebrations start. Here are a few places to start:
Located in the city's French Quarter, the St. Louis Cathedral Church is one its oldest structures. And perhaps, one of its most iconic. A surviving remnant of its time under France and Spain, the cathedral – along with the Ursuline Convent – hosts a rich history evident in its architecture and location. And as the oldest existing church in North America, it's also served as a hub for Catholic culture as well. If you would like to look into this further, head on to the Ursuline Convent Museum for The Church in the Crescent: 300 Years of Catholicism in New Orleans, an exhibit which looks to delve into this legacy.
Women have been making an impact on New Orleans for years, although not all of it has gone appreciated. Fortunately, local organization Nola4Women is looking to change that, one exhibit at a time. Learn more about these contributions with Women of New Orleans: Builders and Rebuilders, which celebrates its 3rd year of existence this 2018.
Art is a powerful storytelling tool, especially when it comes to a city and its people. After all, it provides a perspective that is not often readily apparent in any historical or contemporary re-tellings. That said, drop by the 4th installment of Prospect, a citywide art triennale that showcases works from both local and international artists. Don't miss out on an exhibit with this list of venues.
Finally, cap off your pilgrimage with Historic New Orleans Collection: The Founding Era Exhibit, which presents preserved architectural structures dating from the 18th-19th century. Take the opportunity to bask yourself in the various ornate influences and styles the buildings have to offer, as well as the galleries they house.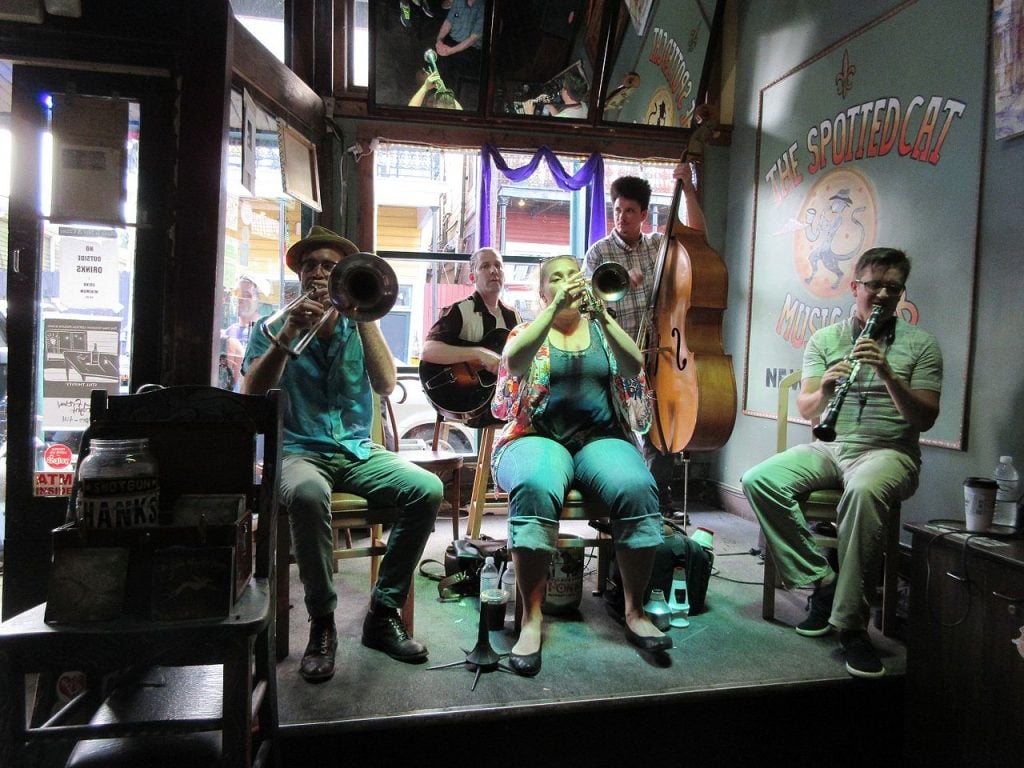 Bask in some music
New Orleans is a city that bustles, but not in a way you'd expect from places like Paris or New York. Instead of frenetic energy, it draws its liveliness from its sense of festivity – in part due to the city's dynamic music scene. Roam around a bit more, and you might come across some of its renowned street musicians, often varied in their genres.
Aside from this, NOLA also hosts a variety of gigs which cement its place as a music capital.
For a taste of New Orleans' music culture, here are a few venues to check out:
House of Blues. On Mondays, the House of Blues serves up some Monday Blues from local musicians. And every Tuesday, it hosts a Singer/Songwriter Night, which is open to all musicians and artists who wish to share their talents. The best part? It's all free. Head on over if you're looking to either perform or get a dose of fresh talent.
Ogden Museum of Southern Art. Now and then, the Ogden hosts concerts from various jazz and blues artists, either Louisiana natives or from elsewhere in the US. While gigs here may come at a price, it's nonetheless brought in some of the most respected performers in the land, like John Fohl and Nutria.

Party on the streets
Of course, it wouldn't be NOLA without a grand party – and in New Orleans, nothing is more splendid than its mardi gras. From its magnificent floats to its colorful trinkets, there's nothing like immersing yourself in its festivities with a drink in hand.
Take note, however, that not all celebrations offer the same level of experience. That said, here are a few things to consider before partaking in the mardi gras:
Know the house rules. While mardi gras is typically a time of celebration, popular media portrayals often depict it as wild nights of debauchery, far detached from its original purpose. That said, it's always good to take a good look at some tips and ground rules to ensure that everyone has their share of the fun.
Grab a king cake. One of the more tastier mardi gras traditions, the king cake is usually a decorated dough ring, which contains a baby figurine or toy. Whoever gets the slice with the baby has to buy the king cake next year. In New Orleans, you'll find various bakeries who serve their version of the cake, often with different toppings and flavors to choose.
Have something to drink. NOLA is one of those special cities where it's legal to drink on the streets. While it isn't usually advisable to go overboard on the liquor, it's nonetheless a great excuse to try out the city's iconic drinks. Try their Hurricane, for instance – a drink made of two kinds of rum and the refreshing mix of passion fruit, orange, and lime juice. Or you could order a Huge Ass Beer, where one bottle equals a six-pack of beer. Regardless, you're bound to find yourself enjoying happy hour beyond the bar.
Enjoy the parade. Of course, it wouldn't be a mardi gras without the parades – a lavish, spirited affair where various krewes step up their game to provide a spectacle like no other. Standing atop large floats and adorned with elaborate costumes that obscure their faces, the krewe members are a sight to behold. Just don't forget to ready yourself for the mardi gras throws – the part of the parade where members throw done pretty beads, trinkets, or doubloons. You just might get something special.
Head to NOLA now
If the call of New Orleans runs strong, book a flight with us now and skip over the long lines and steep commission prices that come with your usual airline. Submit a flight request now.