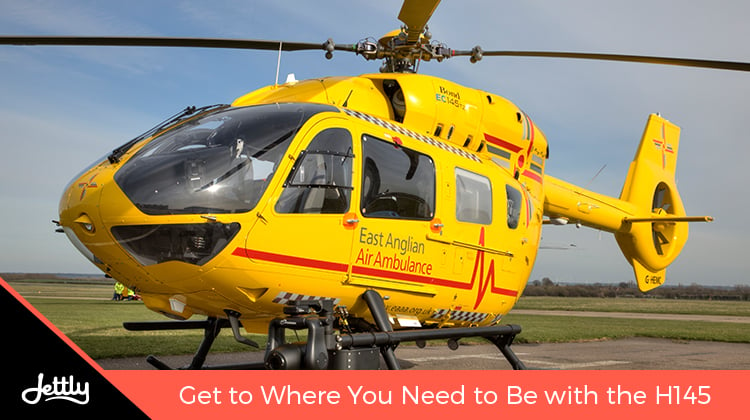 When the Eurocopter EC145 was released, it caused quite a stir within both military and civilian aviation for its reliable lifting capacities and its convenient configuration. Initially introduced back in 2002, the EC145 became known for its carrying capacity, easy-to-access doors, and modern avionics. It was then further updated with the T2 version, said to be designed explicitly for air medical missions. That said, it would come with enhanced avionics systems and safety precautions.
When Eurocopter eventually rebranded to Airbus Helicopters, the EC145 was ultimately renamed the H145 but has not lost any of its charm nor competence. That said, let's look further into the H145's capabilities as well as what makes it a craft worth visiting: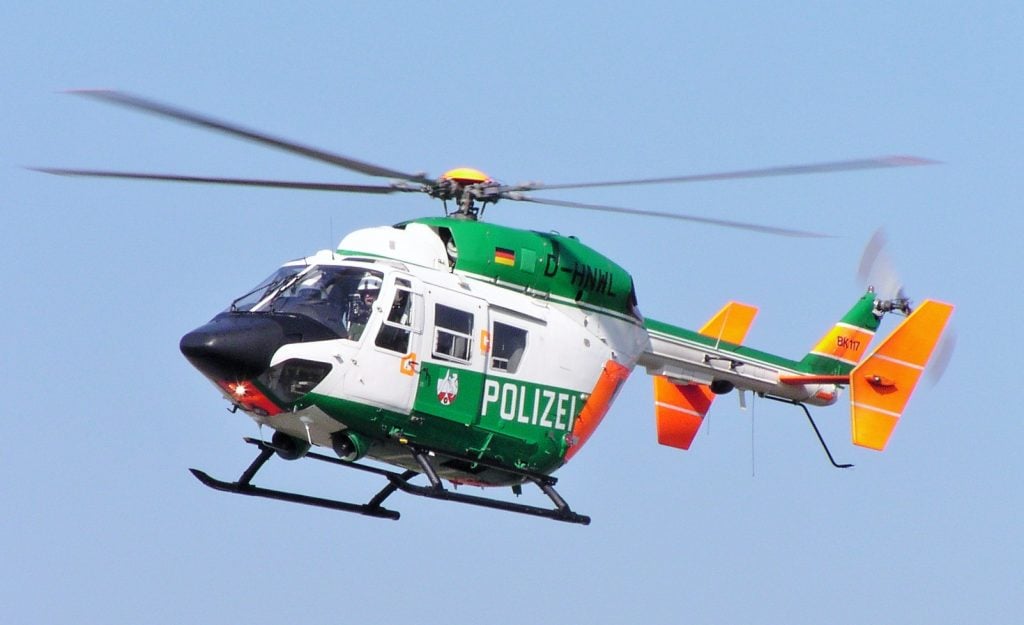 It's a time-tested, time-improved aircraft
While the T2 H145 model has existed for around eight years now, its development has lasted far longer, going through different incarnations before arriving at its current form. In a detailed history by heliPRESS, the H145 started out with a partnership between KBB and Kawasaki in 1977, which resulted in the helicopter's first incarnation, the BK 117. The trade agreement mainly looked into the creation of a civilian helicopter, making use of the best both companies had to offer. heliPRESS notes that it was meant to replace two other ventures that both companies worked on their own, mainly the Bo 107 and the KH-7. The site further goes to mention that MBB provided the rotor, tail boom, flight controls, and hydraulic system, while Kawasaki provided the airframe and transmission system.
Eventually, when MBB became part of Eurocopter, the BK 117 was improved into the early EC145. Some essential adjustments included the new avionics suite—which was taken from the earlier EC 135—and the engines, which gave the helicopter a top speed of 268 km/h. In 2006, a military version of the EC145 emerged.  Dubbed the UH-72 Lakota, it became a mainstay for the United States Army. The T2, certified in 2014, then came sometime after.
With these developments over time, one could say that the H145 is an aircraft that is continuously improving, building on its strengths and adding features that would enable it to prove more efficient. As a result, the H145 has shown itself a reliable helicopter in the industry that is able to maintain such high regard.
Speedy, spacious, and convenient
Much of the H145's reputation is unprecedented, given its many important attributes and features. As mentioned earlier, it's quite known for its generous carrying capacity, as well as having doors to accommodate easier loading and unloading. The cabin can also accommodate two pilots and eight passengers, which makes it perfect for emergency medical services (EMS) and search-and-rescue (SAR) operations. Aside from this, it also has quite a decent speed capacity, thanks to its composite composition and aerodynamic design.
Get a chance to take the H145 on a spin right now
Whether it's for VIP handling or more utilitarian missions, the H145 is definitely an MVP in its own right, taking with it the advantages of an extended development period and constant innovation. That said, you can have the chance to take one for a spin if you sign up with us. Submit a flight request now.