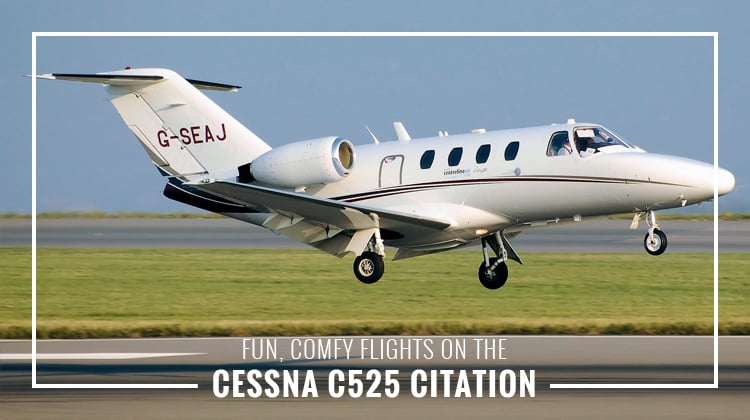 Taking a regional vacation soon? It would certainly be fun to see various aspects of the United States' and Canada's most sought after destinations such as Hollywood or Butchart Gardens. There are a lot of locations to explore when going for a regional trip. However if you will need to travel for business purposes, you can still equally have a restful trip so you can get ready for your upcoming conference or negotiation meeting. All these can be done by hopping aboard a flight on the Cessna C525 Citation.
This plane can accommodate up to 7 people with pilots included. You're assured of also having a comfortable 3-hour flight as the aircraft has its own lavatory. The plane also has a spacious luggage compartment, so you can bring your essentials to your intended destination. A lot of convenient features can be enjoyed on board the plane. Have a look through its specifications and schedule your very own, private Cessna C525 Citation jet soon.
Photo Credit: Public Domain via Wikiwand
Bright and Breathable Interiors
As you hop aboard the Cessna C525 Citation, you'll find how this aircraft has breathable and comfy interiors. This small jet has a lot of fans all over the world, with its customizable passenger seats. Each seat may have a pull out and foldable table for your personal use. This feature may conveniently be brought out to relish your refreshments, or to function as a workstation to place your laptop.
The plane also has compartments which can accommodate for your drinks. To further enjoy your ride aboard the Cessna C525 Citation, it's advisable to confirm the plane's exact specifications with your chosen operator. A standard service would have WiFi so you can stay connected either for work or leisurely purposes.
Here are some interior specifications you may consider to gauge the level of riding experience you'll have, when aboard the Cessna C525 Citation:
Can seat up to 7 passengers (including pilots)
Height of Interior: 1.34 meters
Width of Interior: 1.46 meters
Capacity of Luggage: 42 cubic feet
Maximum Take Off Weight (MTOW): 10,700 pounds
Competitive Speeds on Short Range Trips
Did you know you can fly up to the Cessna C525 Citation's highest altitude within just 13 minutes? This fact can be telling of how fast this aircraft can go. Given its 1,852 range, the jet can take you to various, regional destinations all over America. As you hop on this aircraft, you'll need to confirm the number of passengers you'll be tagging along on the trip. This also includes the baggage weight which you'll all be bringing. This way, your operator will further be guided in plotting the best routes and schedules as part of your flight plan. As a general rule, a lighter aircraft can fly you to farther destinations at a faster rate.
Read through these performance specifications, so you may further plan on your upcoming trip aboard the Cessna C525 Citation:
Speed: 380 knots (kts) or nautical miles per hour (nm)
Range: 1,000 nautical miles or 1,852 kilometers
Maximum Altitude: 41,000 feet
Climbing Rate: 3,311 feet
Background Information
The Cessna C525 Citation is part of Cessna's Citation jet series. The 525 has three other co-variants such as 525A, 525B and 525C. Today, the American company's jet series has over 1,800 units produced and being flown all around the world. These series of planes are quite a success, and they form part of civilian plus commercial fleets for VIP flyers.
If you're taking on a short range flight soon, do it in style and with so much fun by hopping aboard the Cessna C525 Citation. See our system below and get your very own live quote today: