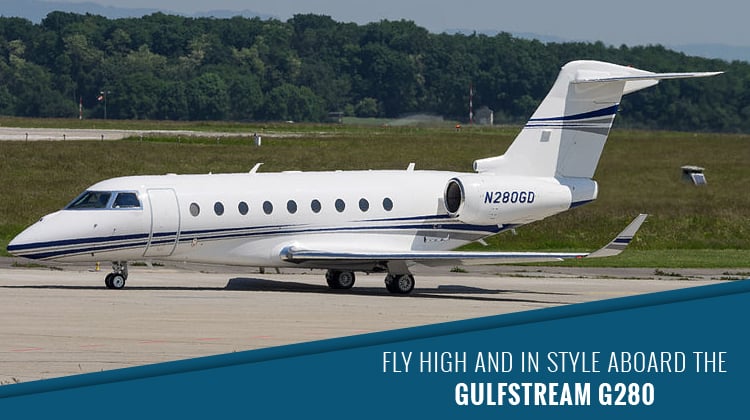 A lot of locations can certainly be flown by the Gulfstream G280. As an improvement of the G200, this plane has been made more spacious compared to other mid-sized jets. If you're going for an ultimately luxurious ride, then you certainly must look through the interior and performance specifications of the Gulfstream G280. For an 8-seat aircraft, the G280 has been generously lavished with 18 windows, giving its interiors an even much roomier feel.
The standard Gulfstream G280 is also built with a galley and lavatory, so you'll have a comfortable trip in the next 5 hours or so. With its in-flight entertainment, you certainly wouldn't find it a challenge to amuse yourself. For instance, some G280 units have panel displays to show your favorite shows. You can even ask your operator about the availability of WiFi. Know the details of your prospective aircraft's interiors, and enjoy one of the most luxurious rides a business jet can bring.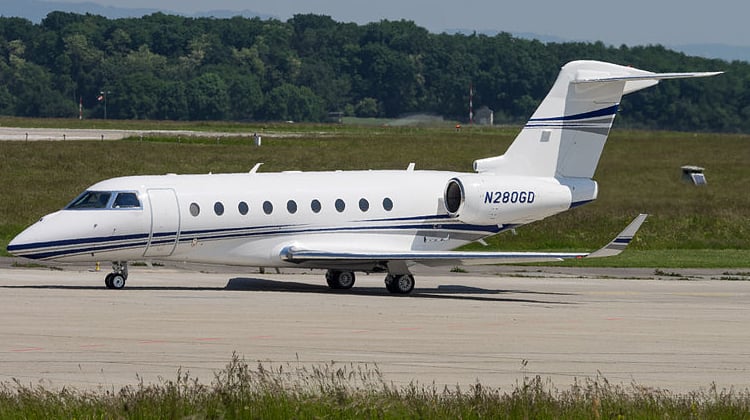 Photo Credit: Markus Eigenheer
Spaciousness, Breathability and Convenience in an Aircraft
The Gulfstream G280 is one flexible plane, as its seats may be stretched and reclined into beds. Each individual seat will also have a cup holder along with pull out and foldable table. You can opt to enjoy your meals, or you may also get some work done for a number of hours on the same table. Each plane is also equipped with built-in luggage compartments, so you can easily access your bags even while flying.
Here are some other interior details which you may consider, as you gauge the level of experience you'll have aboard the Gulfstream G280:
Accommodates up to 8 passengers
Height of Interior: 1.91 meters
Width of Interior: 2.18 meters
Length of Cabin: 9.83 meters
Capacity for Luggage: 154 cubic feet
Maximum Take Off Weight (MTOW): 39,600 pounds
The Gulfstream G280 is also built with a galley to allow for refreshment preparations. For passengers to stay comfortable throughout each flight, it also has a lavatory at the back of the cabin. The plane's standard lavatory was also made with sleek outlines and clean lighting for a cozier experience.
An Agile, High Performing Jet
Aside from having the ability to fly long distances at the fastest speed possible, the G280 can also fly from and land to shorter runways. It even has the aviation industry's first autobrake as its safety feature upgrade. During unique scenarios, your aircraft may need to stop right after gaining momentum on the runway. With the autobrake, your pilot will then have a much faster option to put a halt on the G280's running gears.
To have a better idea of how fast, far and efficient the G280 can fly, have a look through these performance specifications:
Speed: 482 knots (kts) or nautical miles per hour (nm)
Range: 3,600 nautical miles or 6,667 kilometers
Maximum Altitude: 45,000 feet
Did you know the G280 can also be your ideal charter, even during hot days? You can expect it to have an impressive flying capacity if you're especially taking off lands with weathers similar to Colorado.
Background Information
Manufactured by Gulfstream Aerospace, the G280 was first introduced in 2009. Since its first flight in Israel, the aircraft has had 100 units produced and they're being flown all over the world. As an improvement of the G200, this plane was developed with performance upgrades, particularly in the airfoil, fuselage air tank, windows and cabins.
If you're gearing up for an international flight, the Gulfstream G280 is exactly what you'll need to have a cozy and luxurious trip. See our system below and get your very own live quote today: