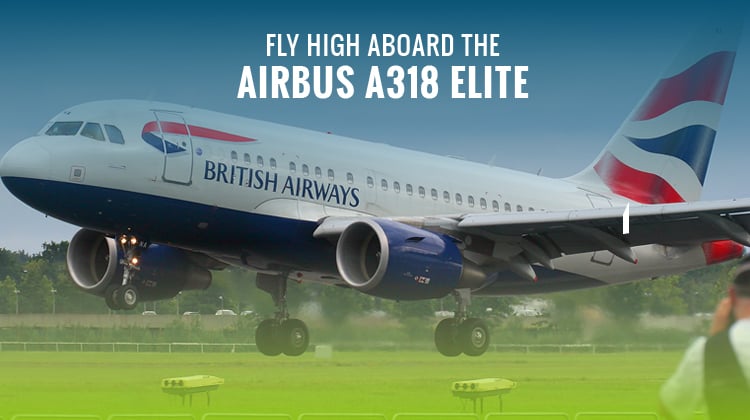 Travel in style with the luxurious features of Airbus A318 Elite. This aircraft has one of the most spacious cabins which a long-range private jet can provide. Climb up the plane and see how its roomy interiors have been customized to fit the needs of business and leisure travelers.
Depending on your preferred number of passengers, the Airbus A318 Elite can accommodate roughly 18 passengers during its flight. Its cozy chairs, clear walk ways and meeting tables further gives the impression of breathability. Its interiors and facilities are just what you'll need, to ensure you'll have a luxurious and comfortable experience during a long range flight.
If you're about to bring more people with you, there are Airbus A318 Elite configurations which allow up to 32 passengers. This plane's customizable interiors also have their corresponding in-flight entertainment and other convenient amenities, making sure you'll have a pleasant experience throughout the trip.
Photo Credit: Magic Aviation
Comfort and Exclusivity
By chartering for an Airbus A318 Elite, you'll be assured to experience the complete and luxurious service which a private jet can provide. Aside from the generous legroom of its seats, meeting tables, galley and lavatory, there are services which throw in sleeping quarters in the air craft. It's best to confirm the features of your prospective charter, so you can make the most of your upcoming long range trip.
These details will give you an idea of the convenience which the Airbus A318 Elite can provide:
Allows 18 to 32 passengers, along with pilots and flight crew
Height of Interior: 2.25 meters
Width of Interior: 3.7 meters
Baggage Capacity: 975 cubic feet
The aircraft is also being commercially used to seat up to 120 passengers. Private jet setters can estimate a ballpark figure of how comfortable they can get, when the very same plane model is converted for exclusive charters.
Smooth and Steady Performance
This A318 Elite offers the ultimate comfort when it comes to private flying. While its engines work double time especially in the middle of operations, passengers can only hear the comforting hums of the plane's machinery. Its high quality performance is geared to reach your intercontinental destination:
Speed: 450 knots (kts) or nautical miles per hour (nm)
Cruising Speed: 450 kts
Range: 3,500 nautical miles
Maximum Flying Altitude: 41,000 feet
Maximum Takeoff Weight (MTOW): 149,600 pounds
To this day, the luxurious and exclusive ambiance of the A318 Elite is close to unbeatable. There are about 80 units which are built for commercial and private purposes. This customizable, narrow bodied jet has consistently been in service, since its first flight in 2005. Among the world's top jet charter companies, the A318 Elite was also ordered for manufacturing by the National Air Services (NAS) in the Middle East.
Background Information
Known as the more luxurious version of the Airbus A318, the Airbus A318 Elite was initially introduced for medium range flights. Switzerland-based Comlux was the very first company which invested on the aircraft. They first ordered 3 units to be part of their fleet. Five years later, the A318 Elite has been upgraded with wingtips for lesser drags and much smoother glides in the sky. Pilots and airline companies alike benefited from this improvement, leading to fuel efficiency.
The A318 Elite has also undergone modifications with its control software, to make sure it can still be smoothly operated despite steep approaches. This improvement was certified and approved by European Aviation Safety Agency or EASA.
There are many more reasons why the Airbus A318 Elite would be the perfect aircraft for your intercontinental flights. Reserve your very own service, seeing our system below and getting a live quote today: