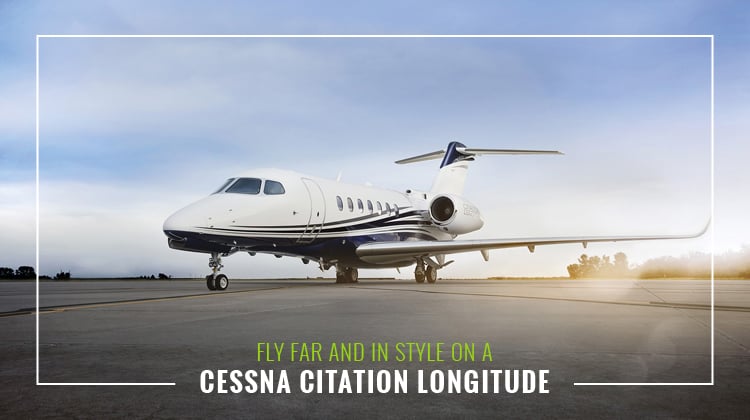 Looking for a long range jet to bring you the utmost travel luxury? The Cessna Citation Longitude is your ideal business jet which brings mid-range comfort, with the capacity to bring passengers at the farthest distances. This 8-seater aircraft has one of the farthest ranges, it can travel intercontinentally without the need for fuel stops. The Cessna Citation Longitude's interiors were also crafted for comfort plus its baggage compartments can be accessed while passengers are in flight. Its fuselage is composed of a meeting corner, lounge area and a galley with one large walk-in baggage compartment at the back.
With the Cessna Citation Longitude's refined finishing, passengers will also be delighted about how this aircraft can maintain a quiet cabin. While it can minimally serve 8 passengers, it can fly up to 12 charter customers in every flight. This aircraft is quite ideal for business travelers. As a passenger you can opt to conduct meetings or continue your transactions while aboard the plane. Afterwards, you can lounge around and feel rested by enjoying the in-flight features of this aircraft.
There are certainly a lot of reasons why chartering for the Cessna Citation Longitude would be worth your while. You can make use of your travel time in the best ways possible, as you get to savor the private jet's luxurious amenities.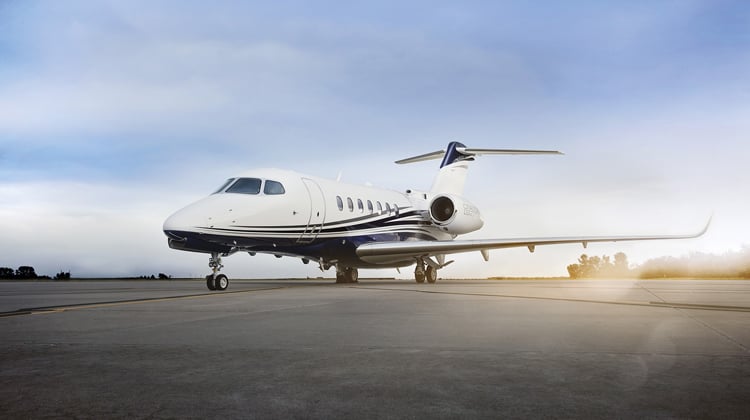 Photo Credit: The Cessna Aircraft Company
Comfortable Flights on Spacious Cabins
As you charter for a Cessna Citation Longitude, you'll find how this aircraft has been customized based on flight provider's specifications. It would then be necessary to confirm the in-flight features which you'll be using when you climb on board the plane. One consistent feature which charters of this aircraft have would be the legroom. Meal tables can also be pulled out near adjacent seats.
Interior Specifications:
Seats 8 to 12 passengers
Height of Interior: 1.83 meters
Width of Interior: 1.95 meters
Length of Interior: 7.67 meters
Capacity for Luggage: 640 cubic feet
The seats are also couch-like to ensure utmost comfort in flight. These are perfect for meetings and for lounging. While they're mostly made of leather, your charter will also get to choose the plane's interior colors which include the couch. The Cessna Citation Longitude's colors range from the Black Edition which has shades of black and gray, and Carnegie composed of beige and tones of teal and darker hues of olive. Other selections are in tones of Silver Frost with platinum blonde shades and more. These shades will certainly contribute to the mood and ambiance of your entire trip.
Smoother Rides on the Long Range Jet
As a private jet, the Cessna Citation Longitude may look sleek compared to bulky, large planes. However, travelers would be delighted by how this jet can fly quite far. This aircraft provides one of the farthest ranges, in comparison to other planes within the same category.
Performance Specifications:
Maximum Speed: 490 knots (kts) or nautical miles per hour (nm)
Cruising Speed: 476 kts
Range: 4,000 nautical miles
Maximum Altitude: 45,000 feet
Intuitive flight deck for pilots
Background Information
The Cessna Citation Longitude was manufactured as part of the Cessna Citation series with the Latitude as its counterpart. Its first flight recently took place in October 2016, making it among the newest planes for business and leisure travelers to choose from. While it's being planned to be formally introduced in 2017, pilots are already pleased by how it is much more efficient to operate on.
Planning up a private, international flight soon? Then it's best to charter for a top quality, long range plane such as the Cessna Citation Longitude. See our system below and get your very own live quote now: