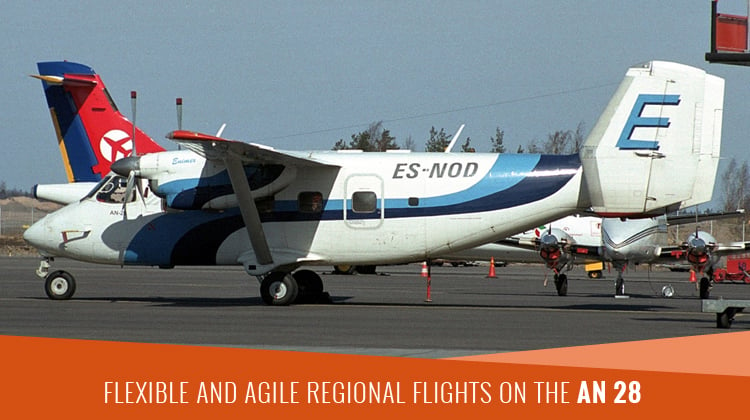 Are you planning to have a regional flight, but your takeoff or landing strips would be on rough terrains? Or perhaps you'd like to ride a plane with flexible cabins so you can also have heaps of your cargo placed in its interior's layout. For rough and agile trips, it would be efficient to consider a trip aboard the Antonov An 28. This aircraft would be your best choice if you will be holding an event or setting up shop, thousands of miles away from your point of departure. If you're taking a business trip, the aircraft's convertible interiors allow for you to bring your required paraphernalia and related equipment to your intended location.
With its 18 to 20 passenger capacity and steady flight, you'll be equipped to take on your next challenge, upon arriving to your target destination. This twin engine powered plane can be equally practical and comfortable, so you can rest easy during an hour or so of your entire trip.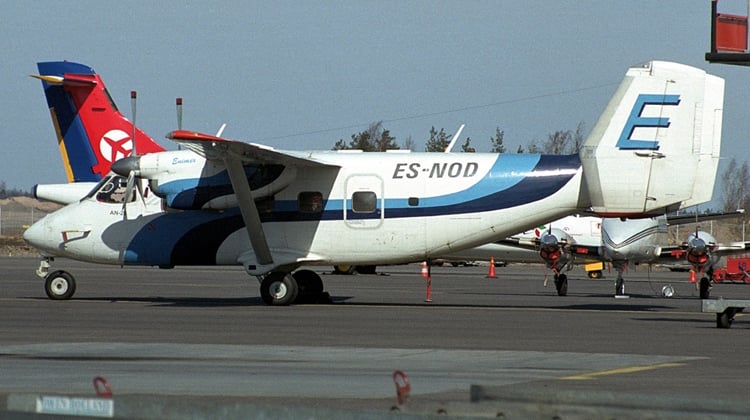 Photo Credit: Pertti Sipilä
Convertible, Efficient Interiors
Are you a no-fuss type of passenger and you'd like to maintain the practicality of your trips? Then you'd be delighted to know how the An 28 has a cabin which allows for seat and space adjustments. This means you can charter for a flight and ask your operator on how the interiors will be laid out. You can confirm on how the passengers' seats will be set up, along with your cargo's space allowance. Each charter service will also have its corresponding facilities customized. Hence you may confirm whether its compartments may allow for food preparation among other short haul trip necessities.
These interior specifications can be telling of how you can make the most of your short range flight, while on board the Antonov An 28:
Seats up to 18 passengers
Height of Interior: 1.86 meters
Width of Interior: 2.65 meters
Maximum Takeoff Weight (MTOW): 13,450 pounds
Since the Antonov An 28 already has a flexible interior space, there's no need for a separate compartment to accommodate any luggage. With its adjustability, the Antonov An 28's interiors readily allow for you to store all your luggage items and other related cargo within the cabin itself. Rough riders and practical flyers will certainly find a short flight on the An 28 quite efficient.
Steady Rides on Short Hauled Flights
With its cargo and passenger carrying capacities, the Antonov An 28 can fly at a steady pace. If you're flying from Ontario, you can go as far as Nova Scotia or even fly internationally up to Tennessee in the United States. This regional airliner, also has a decent climb rate which means you can steadily fly off the ground and consistently reach your intended destination within a considerable pace.
Here are more performance specifications you may consider, as you gauge the speed and pace you can take aboard the Antonov An 28:
Speed: 190 knots (kts) or nautical miles per hour (nm)
Range: 736 nautical miles or 1,363 kilometers
Range with a 20-passenger load: 274 nautical miles or 507 kilometers
Maximum Altitude: 19,700 feet
Climbing Rate: 2,360 feet per minute
Background Information
Gathering its inspiration from the Antonov An 14, the An 28 was developed with a bigger fuselage and improved turbo prop engines. Since its first flight in 1969, about six more variants were produced based from the An 28, to serve their corresponding applications. About 18 countries had this plane as its former and current operators, for civil and military purposes.
If you're having a regional flight soon, it would be a practical idea to have the An 28 as your private plane. With its convertible features, you'll be sure to carry your cargo without too many restrictions on its compartments. See our system below and book your live quote today: