Whether you're flying to a regional conference or an exciting getaway, the SJ30 has you covered to make sure you'll reach your intended destination sooner. This small, lightweight plane has quite the competitive pace which can be compared to its counterparts and even much larger aircraft. If you're coming from Toronto, Canada, you can fly as far as Northwest Territories, Iceland or Alaska, USA on this aircraft. This aircraft also has a limited number of units produced, thus it would be quite a delight to charter for it, given its exclusivity.
Another standard feature which the SJ30 has would be its WiFi connection. With internet access, you can stay in touch with your friends, family and professional networks. To make the most of your upcoming flight, it would be best to inquire about its exact set of facilities with your operator. Know more about the specifications of the SJ30, and charter for your very own flight on this aircraft today.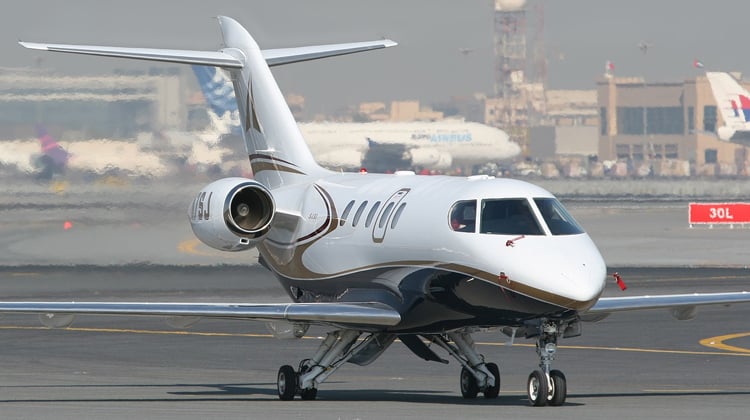 Photo Credit: Public Domain via Wikiwand
Comfort on a Practical Plane
Upon hopping on the SJ30, you'll find this aircraft has the practical yet comfy features which every passenger needs on a regional flight. Your chair can be reclined, plus pull out tables may be used for you to relish your snacks within a 3-hour flight. The same table may also be transformed into a platform for your laptop. With the WiFi connection in place, you can read through your emails or update your cloud based documents to stay on top of your projects. You may even check on the updates of your ventures, with the use of an online-based, project management system.
These interior details can be further telling of what you'll experience on board the private SJ30:
Can seat up to 6 passengers
Height of Interior: 1.49 meters
Width of Interior: 1.31 meters
Capacity for Luggage: 53 cubic feet
Maximum Take Off Weight (MTOW: 13,500 pounds
Speedy Paces for Regional Destinations
Most airliner reviewers would mention how the SJ30 has traded speed for space.  Instead of expanding the aircraft's cabins, the small jet's creators stuck to their vision of letting the lightweight jet reach farther distances at faster speeds. These qualities make the SJ30 even more ideal for flyers who prefer practicality, efficiency and speed whenever they travel.
A look through the following performance specifications can further guide you, in gauging how fast and far the SJ30 can go:
Speed: 455 knots (kts) or nautical miles per hour (nm)
Range: 2,300 nautical miles or 4,259 kilometers
Maximum Altitude: 49,000 feet
Climbing Rate: 3,663 feet per minute
Will you happen to maximize the flying range of this plane? Then it would be safe to inquire of its allowable passenger count and luggage weight from the operator. Given your intended destination, routes and flight schedule, a lighter aircraft can fly to farther distances within much faster paces.
Background Information
Manufactured by SyberJet Aircraft, the SJ30 had its first flight in 1991. It had about 8 units built and being flown all over the world. Some of the variants which followed this model had stretched fuselages, updated avionics and newer engines. The SJ30 certainly had quite a run since its development was first announced in 1986. It continues to bring convenience among jet setters, as some of its usually perceived direct competitors include Embraer Phenom 300, Cessna CitationJet and Pilatus PC-24.
If you're gearing up for a regional flight soon, the SJ30 will certainly suit your needs. It simply strikes the balance between comfort, speed and practicality which every no-fuss flyer will prefer. Book a flight on this aircraft, by seeing our system below and getting your very own live quote today: