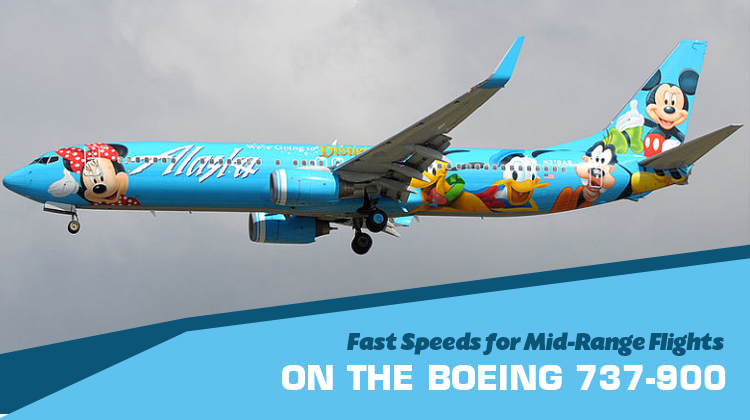 Going for a trip to another, nearest continent? Then hopping on board the private Boeing 737-900 will be convenient and even luxurious. It has just the complete set of zones so you'll have a productive and relaxing 4-hour flight. These may include meeting rooms, an office, a bedroom and lounge with passenger seats plus divans for socializing. To make the most of your upcoming trip, you may request for the details of this facility from your prospective operator.
The Boeing 737-900 also has a galley to prepare your food and beverages. Another standard feature of this private, large jet would be the WiFi and phone connection. These let you stay connected with friends, loved ones and professional networks. Among other large jets, the Boeing 737-900 may be considered to have the fastest speeds. This feature further gives you the assurance of getting to your intended destinations at the soonest time possible.
Know more about the specifications of the Boeing 737-900 and charter for your very own private flight today.
Photo Credit: Biggerben
Complete with Luxurious Features
The Boeing 737-900 has the interior features to make sure you'll have an equally productive and relaxing flight. For your enjoyment, this aircraft also has in-flight entertainment features such as a widescreen television and surround sound system. To reiterate, these features need to be confirmed with your operator so you can make the most of your flight. For passenger comfort, the lavatory may be found at the cabin's rear.
To have an idea of how cozy a ride on the Boeing 737-900 can be, you may have a look through the following interior details:
Space can accommodate for 189 passenger seats
Height of Interior: 3.26 meters
Width of Interior: 2.13 meters
Capacity of Luggage: 640 cubic feet
Maximum Take Off Weight (MTOW): 187,679 pounds
The Speedy Plane for Medium-Range Flights
This aircraft is considered to be much speedier than other planes, given its intercontinental ranges. Upon take off, it can roughly reach its maximum altitude in less than 25 minutes. If you're flying from Toronto, Canada, you can reach as far as Portugal, England, United Kingdom, or Isle of Man on board this plane. Check out these interior specifications so you will have a better idea of how fast and far the Boeing 737-900 can go:
Speed: 511 knots (kts) or nautical miles per hour (nm)
Range: 3,200 nautical miles or 5,926 kilometers
Maximum Altitude: 41,000 feet
Approximate Climb Rate: 1,800 feet per minute
Will you also happen to max out the flying range of this aircraft? If so, it would be safe to inquire about its allowable luggage weight and passenger count from the operator. As your operator plans up your routes and schedule, a much lighter aircraft generally leads to farther destinations within faster paces.
Background Information
Known as the Boeing 737 series' longest model, the Boeing 737-900 was first launched in 1997. This aircraft eventually flew for commercial airlines in 2001. Powered by two CFM International turbofan engines, this plane has a limited number of units produced. It has a total of 53 airliners being flown all over the world. Thus, a private version of this aircraft will be quite a delight to hop on.
If you're heading to a mid-range destination, it would be convenient and even practical for you to charter a private flight on the Boeing 737-900. With its exclusive facilities, you'll be sure to have a convenient, productive and cozy trip to your intended location. Skip out on long lines and cramped airports soon. Book your very own flight on the Boeing 737-900 by seeing our system below and getting a live quote today: