As a major high roller, you deserve only the best when it comes to flying. This is why Boeing 747-400 should be the perfect choice on your next travel. Known as the Jumbo Jet, private charters allow for guests to enjoy its customized, luxurious features. This aircraft comes with a glass cockpit, which is typically composed of LCD screened flight displays. The gigantic plane has four engines which provide a quieter flying experience and even lower carbon emissions.
The multimillion dollar plane can also be customized in many ways possible. Hence if you're having a charter on this top aircraft, you'll be sure to have the grandest time throughout your flight anywhere around the world. For business functions, its amenities allow you to hold crucial meetings, even with all your board members and top employees. Afterwards you can relax in one of its lounges or bars. The sky's certainly the limit if you'd like to explore your options in enjoying a high quality flight at the Boeing 747-400.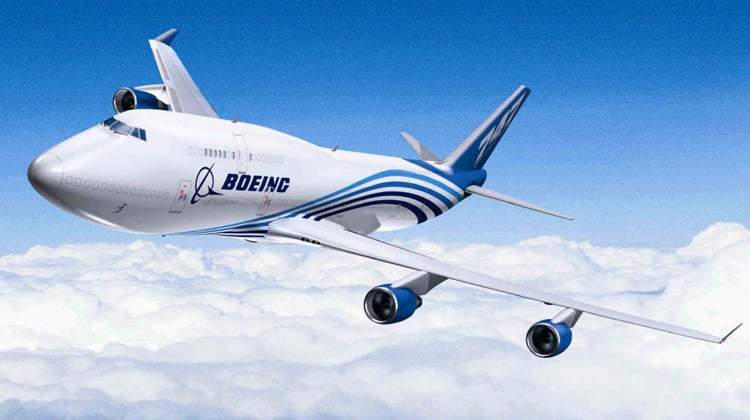 Photo Credit: The Boeing Company
A Cruise Ship in the Sky
By climbing on board the Boeing 747-800, you'll definitely feel like entering a hotel or even a luxurious cruise ship. Spaciousness is a huge understatement for this aircraft, while princes, presidents and billionaires usually have this jumbo plane among their traveling options. Get the ultimate, multimillion dollar flying experience and enjoy some of these features of the heavyweight 747:
Area allowance of over 500 passenger seats
Luggage accommodation: 850 cubic meters
Cabin length: 207 feet
Cabin width: 20 feet
Cabin height: 7.2 feet
Chartering this aircraft means you can enjoy a wide variety of its in-flight entertainment. This plane can also cater to long distance flights. Hence if you're seeking for more space and comfort despite long travels, you need not worry about cramped up cabins while aboard the Boeing 747-800.
Powerful Performance for Long Flights
The Jumbo Jet comes with 4 turbofan engines for propulsion. Its wide area comes with a fitting speed of 410 knots or 410 nautical miles per hour. These specifications give an idea on how fast and far this aircraft can take you:
Flies non-stop at up to 14,200 kilometers
Flying range: 7,250 nautical miles
Cruising Speed: over 910 kilometers per hour
Long range cruising speed: 907 kilometers per hour
Wing span: 64.40 meters
Wing area: 541.20 square meters
This plane was originally produced for three-class, commercial flights. However its private jet version will have more lounge areas, bars and other comfortable facilities instead of hundreds of passenger seats. As you reserve a trip on board the Jumbo Jet, it would be advisable for you to check on the exact features which your flight offers.
Background Information
During the 1960's Boeing Commercial Airplanes conceptualized the world's largest plane. The 747 series was developed by a team of engineers, mechanics, construction workers and administrative personnel, with a vision of providing the world's largest civilian aircraft in the world.
With its gargantuan size, the 747 series had various configurations to fit the purposes of its intended flights. For instance, the National Aeronautics and Space Administration or NASA had the 747 modified into a 747-100 variant. Modifications of two 747-200Bs were also produced to function as Air Force One. Another militarized version was produced to become part of the United States Air Force's Airborne Laser program. Almost a dozen variants have been produced to serve government, research and commercial purposes.
Planning up a long distance flight? Then it's best to pick the most spacious charter with a lot of activity options for you to choose from. Book a Boeing 747-400 and get a live quote from us today.