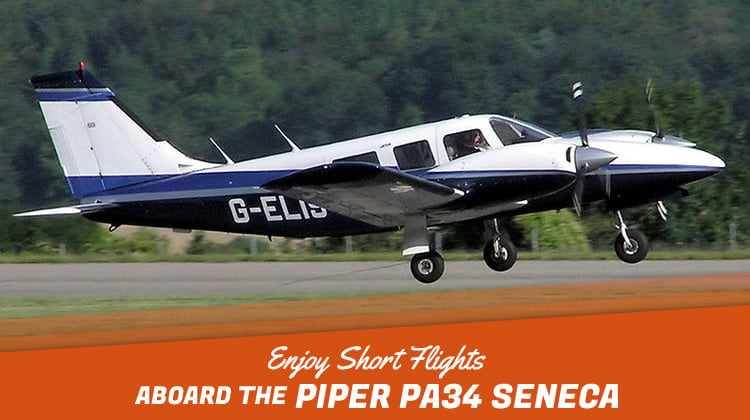 Planning up for a regional trip or nearby international destination? Then it would be quite a practical idea to charter for a private Piper PA34 Seneca. This aircraft can seat up to 5 passengers. If you're coming from Toronto, Canada, you can reach as far as Manitoba or Arkansas, USA via this plane. Did you know this unit can fly from or to smaller airports? This means you'll have more options to take off from and land to. You can even choose to arrive at the airport nearest your intended location when on board this plane.
Another standard feature you can find on this aircraft would be a WiFi connection. With internet access, you can get in touch with your friends, family and professional networks even while flying. Know more about the specifications of this aircraft and charter for your very own flight today.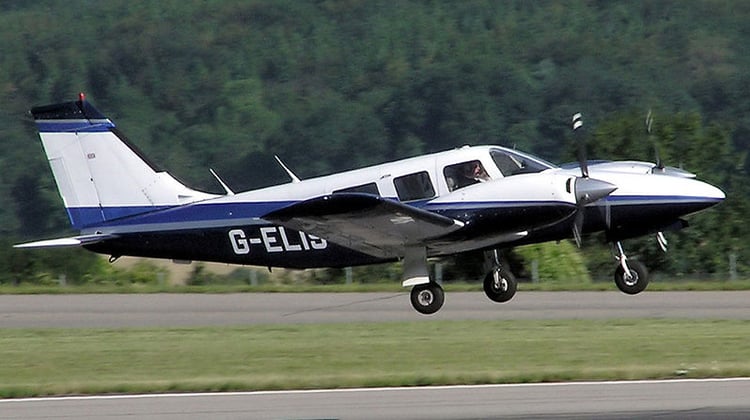 Photo Credit: Arpingstone
Convenient, Club Laid Out Seats
The Piper PA34 Seneca has comfy and practical passenger seats which are quite sufficient for sightseeing and quick trips. It even has wide and sufficiently distributed windows where travelers can appreciate the sceneries which the plane will fly over. Now you can take awesome breathers and see the landscapes, mountains and cities which you'll be flying by. This is an especially delightful quality for flying enthusiasts. Another plus factor of this aircraft would be its luggage compartment. This facility lets you bring your presentation materials or getaway essentials without having to accommodate them in the plane's cabins.
If you're planning to quickly fly for a business meeting, you can use the plane's WiFi connection to coordinate with your company's staff members. You may also read through your emails, plus update your cloud based documents even while flying. You'll be meeting and negotiation ready by the time you land on your chosen airport. These interior details can be further telling of the flying experience you'll have on the Piper PA34 Seneca:
Can seat up to 5 passengers
Height of Interior: 1.06 meters
Width of Interior: 1.12 meters
Capacity for Luggage: 15 cubic feet
Approximate Take Off Weight: 4,750 pounds
Steady Glides on Short Range Flights
Short haul flights are more fun when spent on board the Piper PA34 Seneca. Given its flying pace this aircraft is quite ideal for sightseeing and business trips. Entrepreneurs can certainly take delight and quick breathers throughout their hour-long flights on this aircraft.
These performance details can further guide you in gauging how fast and far the Piper PA34 Seneca can go:
Speed: 174 knots (kts) or nautical miles per hour (nm)
Range: 826 nautical miles or 1,529 kilometers
Maximum Altitude: 25,000 feet
Climbing Rate: 1,550 feet per minute
Will you also happen to max out the flying range of this aircraft? If so, it would be safe to inquire about this aircraft's allowable passenger count and luggage weight. Given your intended location, routes and flight schedules, a lighter aircraft lets you reach farther destinations within much faster paces.
Background Information
Manufactured by Piper Aircraft, the Piper PA34 Seneca had its first flight in 1967. It currently has 6 variants, and this aircraft particularly became an inspiration in developing the Embraer EMB-810. The Piper PA34 Seneca currently has over 5,000 units produced and being flown around the world. Some of its major operators include Brazil, Serbia, Panama, Honduras and Ecuador. This aircraft also has the Beechcraft Baron and Cessna 310 among its direct competitors.
If you're planning up a short range flight, chartering for a private Piper PA34 Seneca would be quite convenient and even enjoyment. Book for your very own ride on board this plane by seeing our live system below and getting a live quote today: