What is it to live in luxury? And how would one describe a luxurious lifestyle? It's a fascinating inquiry that is unfortunately seldom looked into but nonetheless continues to persist. After all, something is alluring about the concept of luxury that goes beyond opulence—it is the desire and experience of the best life has to offer.
One could then say those genuine moments of luxury are often experienced far and away. To be able to experience such is a privilege in itself, a feeling akin to a harmony of the senses and surroundings. Such is the feeling one gets when dining in VUN Andrea Aprea, located within Park Hyatt Milan.
Italy itself is well-known for its dedication to gastronomic excellence, regardless of whether you're dining at a trattoria, a ristorante, or someone else's home. Hyatt, on the other hand, has achieved global acclaim for its commitment to world-class hospitality services, ensuring that each customer is well-cared for and satisfied. VUN Andrea Aprea is then a skillful mixture of both, highlighting the culinary prowess of Chef Andrea Aprea both in menu and environment. And with its two-star Michelin rating, one could say that such an effort has not gone unappreciated.
That said, we take a look further at what VUN Andrea Aprea has to offer, and what makes it indeed a work of luxury.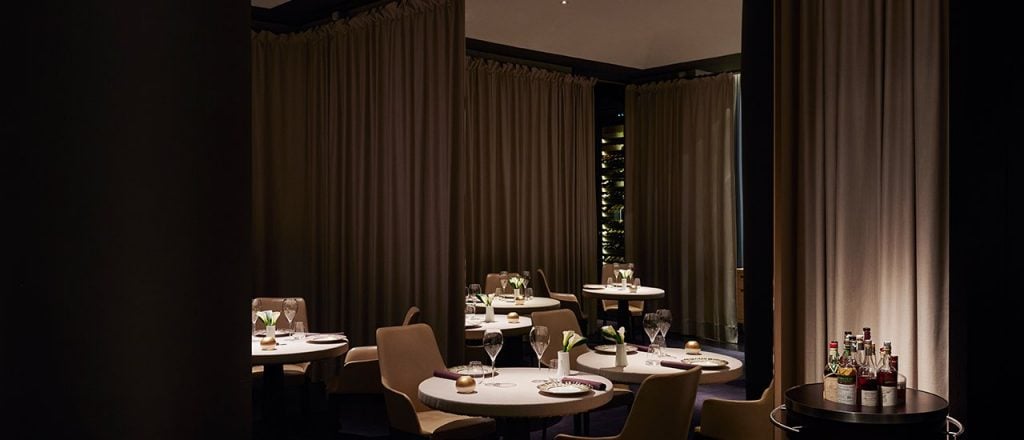 A love letter to the city and cuisine
According to the Hyatt website, the name "VUN" was taken from the Milanese word for "one," a sentiment that relates to both its connectedness with the city and commitment to culinary excellence. And indeed, this is something that the restaurant embodies through and through.
Part of the appeal is thanks to architect Flaviano Capriotti, whose design of the restaurant further enhances the gastronomic journeys of those who care to dine there. And each detail is carefully selected, be it the warm light and flowing curtains. Elegant yet simple, the backdrop serves as a canvas for each dish, mainly as they are laid against white tables. It is, however, the intimacy of each facet that makes an otherwise spacious area entirely personal, giving each customer a heightened, refined experience of the senses as they partake in their meals.
But aside from this, one can glean this from the establishment's staff,  whose knowledge of each course helps enhance the experience further. VUN then is a restaurant where asking questions is not only welcomed but embraced.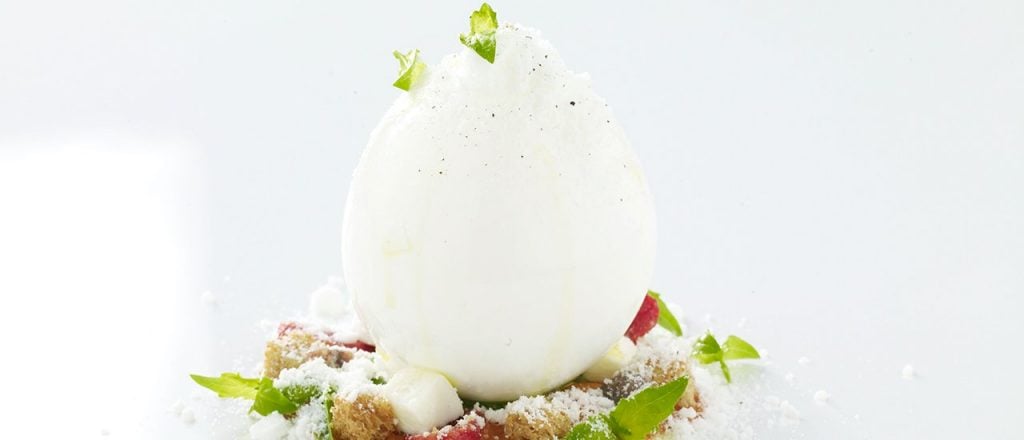 A wonderfully rich gastronomic experience
Of course, to be a Michelin-starred restaurant, one's establishment must pass a certain threshold of quality. A two-star rating means that a restaurant is worthy of a detour when you find yourself in the area, becoming a must-do on your itinerary. And it is a rating VUN Andrea Aprea is genuinely worthy of.
As with most fine dining establishments, VUN is well-known for its set menu, which paced well between courses. You can start off with the canapes, which in themselves are in a league of their own. Then comes the amuse bouche, which brings traditional fare (like the famous Caprese salad) and showcases it in new, innovative ways while keeping its essence. Indeed, it is this revisiting of familiar tastes that seem to echo within every course—an adherence to time-honored culinary excellence that is pushed to its purest essence.
Have a taste of luxury now at VUN Andrea Aprea
Want to experience the VUN Andrea Aprea experience for yourself? We got you covered. Submit a flight request now, and we'll make sure your trip to Milan is every bit as luxurious as the destination.