The city of Split, Croatia is found along the Adriatic Sea, a location which grants it a breathtaking vantage point of its cerulean beauty. But even without this stroke of serendipity, Split is nonetheless laden with its own brand of charm, from its architecture, to its markets, and everything in between. In the summer months, one may find themselves treated to its marvelous clear blue skies and golden sunlight.
If you find yourself in this underrated gem of a city or are planning to make a visit, here are a few things you could do to make the most out of your stay: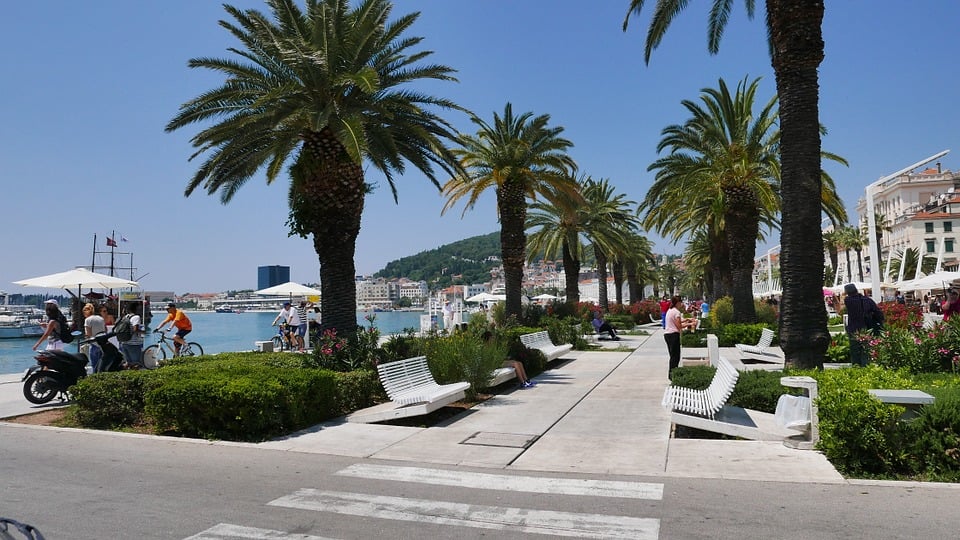 Enjoy the heart of the city at the seafront promenade
In almost every coastal town, one would find that the seafront area is one of its liveliest parts, often bearing stores, restaurants, and other establishments locals and visitors alike could enjoy. The Riva, Split's own waterfront, is no exception. An intersection of both modern and traditional design, the promenade contains a number of awnings and seats where one could sit and enjoy the sea breeze after a full day of walking.
Aside from relaxing, however, one could choose to immerse themselves in the area, whether by looking into its nightlife scene or exploring historic areas in the daytime. One place of note is the Diocletian Palace, a relic of Croatia's history during the Roman occupation. It's also a nice walk away from the Riva, as the waterfront stands at the forefront of it. There, one could marvel at the intricate frescoes and carvings that grace its ceilings or visit the many stores and establishments that have made their home there. Otherwise, you can opt to have a coffee instead—a lovely social activity that's alive and kicking within the city—or perhaps grab a beer and bar hop along the area. The Riva comes especially alive at night, where people can be seen taking a nighttime stroll down its paved streets.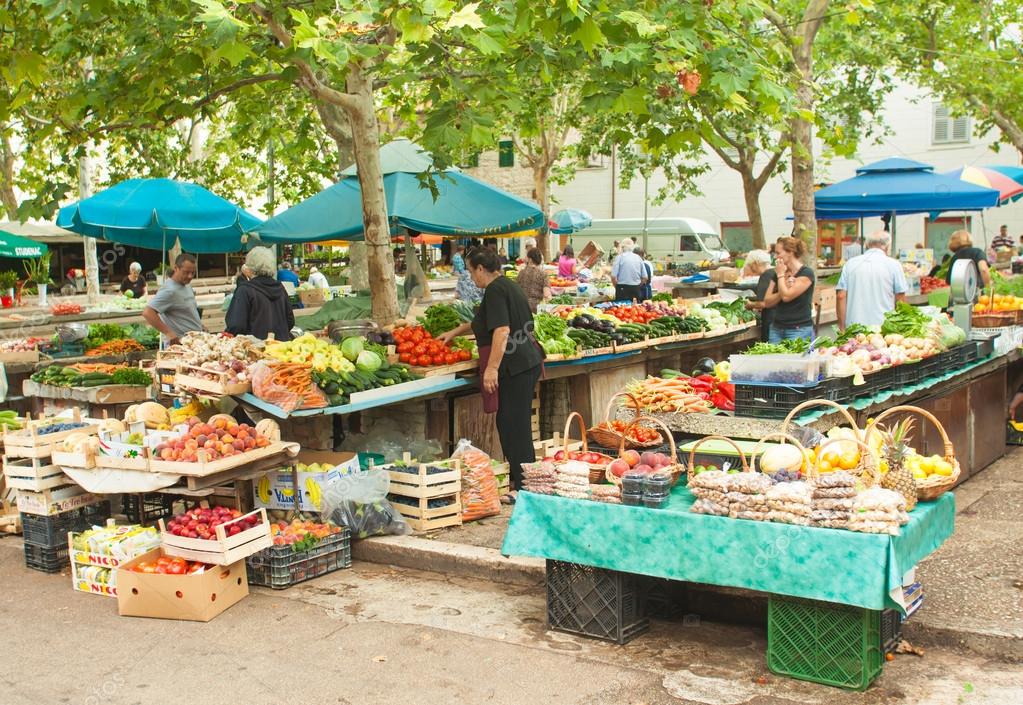 Indulge and splurge on the city's fresh produce
When learning about the culture of a place, there's nothing quite like learning through its food. And if Split has anything to show for that, it's through its bounty of fresh produce and seafood.
The Pazar, the city's iconic green market, is particularly well-known for its variety of wares as well as its bargains. Aside from the usual fresh fruit and vegetables, you can also score a bouquet of flowers or some homemade cheeses when you stroll around the market. The best times to head there would be either in the morning to get the first batch of wares, or after midday for a bigger chance to score a sale.
The fish market, on the other hand, can be found in the opposite direction, where you can get the best of the Adriatic sea. Called Peškarija by the locals, it's the perfect opportunity to delve into some Dalmatian staples in your cuisine, as well as take in a bit of the architecture—the place where the fish market is located is notable in itself, having been built around more than 120 years ago.
Head to Split now and see the sights
If you're looking to head to Split for your summer getaway, you'll probably want to have an equally enjoyable flight heading there. Worry not then—with Jettly, you're sure to have a comfortable trip at competitive prices. Submit a flight request now.