Now you can stay all comfy and enjoy your 2 hour flight, without having to line up at cramped airports. By chartering for a private 1123 Commodore, you can have a much lengthier leg room to stretch your feet out. You may even have your very own in-flight entertainment system, depending on what your private operator initially set up. Each passenger seat has a pull out table where you may enjoy your drinks and snacks. The same seat may also be used as a platform for your laptop, so you can stay on top of your project's updates.
One standard feature which the 1123 Commodore has would be a WiFi connection. Having internet access lets you stay connected with friends, family and professional networks. You may also access the jet's WiFi for emails, organizing your cloud based documents and preparing your presentation slides at work. Know more about the 1123 Commodore's specifications, and charter for your very own private flight today.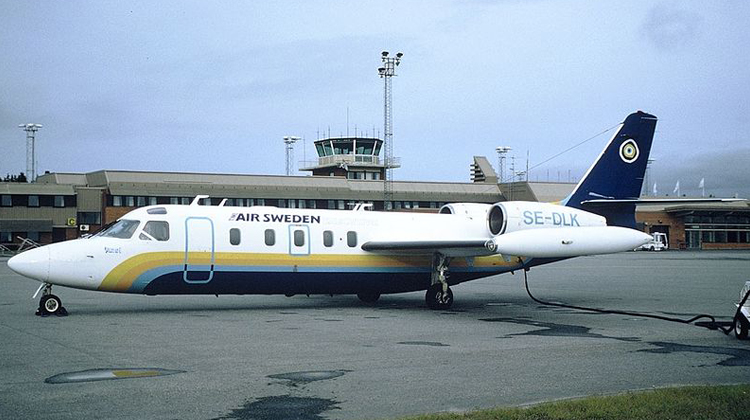 Photo Credit: Felix Goetting
Cozy and Comfy Interiors
The 1123 Commodore is complete with cabin facilities to ensure you'll have a convenient flight within the next 2 hours or so. It has an area for your drinks and snacks to be prepared. Its cabin's rear also has a lavatory to make sure you'll stay comfortable throughout the flight. For your convenience, the 1123 Commodore also has ample luggage compartments so you can bring your essentials upon flying. To make the most of your upcoming trip, be sure to also confirm the plane's interior details with your chosen operator.
These interior specifications can further guide you in gauging your entire experience when chartering for a private 1123 Commodore:
Can seat up to 7 passengers
Height of Interior: 1.46 meters
Width of Interior: 1.49 meters
Capacity for Luggage: 63 cubic feet
Approximate Take Off Weight: 23,500 pounds
Fast Speeds on Short Range Flights
This aircraft's speed is competitive compared to other planes within the same category. For instance, did you know this aircraft can reach its maximum altitude within less than 15 minutes?
Have a read through these performance details, so you may have a better idea of how far and fast the aircraft can go:
Speed: 427 knots (kts) or nautical miles per hour (nm)
Range: 1,390 nautical miles or 2,574 kilometers
Approximated Maximum Altitude: 45,000 feet
Climbing Rate: 5,000 feet per minute
If you're coming from Toronto, Canada, the 1123 Commodore can let you reach as far as Baker Lake, Nunavut or New Mexico in USA. Perhaps you might be maxing out the allowable range of this aircraft. In this case, it's advisable to inquire about its allowable luggage weight and passenger count from the operator. Given its flight plan's routes and related schedules, the 1123 Commodore can fly farther at a faster rate when it has a lighter load.
Background Information
Manufactured by Israel Aircraft Industries, and then by Aero Commander the 1123 Commodore is a development from 5 previous variants of the Commodore. Its cabin was stretched and engines were also upgraded for increased performance. The 1123 Commodore variant is among over 440 units of Aero Commander's Commodore series, which have been produced and flown all over the world. The series' civil and military operators come from various countries such as USA, Canada, Israel and Chile among others.
If you're flying on a short haul basis, it's always best to hop on a private 1123 Commodore, and enjoy its comfy plus convenient facilities. Book your very own flight on board this aircraft by seeing our system below and getting your very own live quote today: