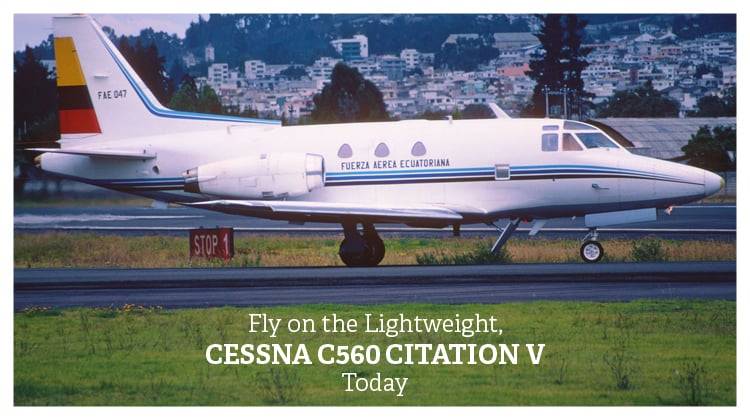 Travel aboard the world's first executive jet to run on a twin-jet mechanism. Since the Sabreliner's formal launch in the 1960s, it has had over 800 variations flown in various destinations. The Sabreliner 40 has quite a spacious cabin for a maximum of 6 passengers to enjoy their ride. This small jet also has its share of monumental accomplishments as it has been exported in different parts of the world. If you're planning to take a regional trip soon, this would be the ideal aircraft for you and your comrades.
With military groups as the plane's main users, the Sabreliner 40 can assure passengers will have sturdy rides throughout their trip. If you've watched air races and demonstrations, you were probably awed by the impressive variances of the Sabreliner 40. Their condensation trails or contrails leave interesting patterns on the sky, as they get expertly maneuvered by aerobatic pilots. This aircraft is definitely agile enough to take you to various destinations.
Private jet setters are always impressed by this aircraft's performance. This plane flies on two Pratt & Whitney engines. Upon scheduling for a private flight on the Sabreliner 40, it's advisable to ask about its customized features. This way, you can gauge the quality of flight you'll experience when on board the aircraft.
Photo Credit: Aero Icarus from Zürich, Switzerland
Spacious Cabins and Convenient Facilities
The Sabreliner 40 can accommodate up to 6 passengers, and 2 crew members. It also has interiors which provide enough space for passengers to relax in every flight. This small jet can also operate on medium sized airports, which means you can have more options for takeoff and landing areas whenever you fly.
Here are some of the interior facilities you'll enjoy when on board the Sabreliner 40:
Seats 6 passengers and 2 crew members
Height of Interior: 1.4 meters
Width of Interior: 1.62 meters
Length of Interior: 4.82 meters
Maximum Takeoff Weight (MTOW): 19,500 pounds
Since this plane is catered to short range flyers, there wouldn't be a need for bulky luggage compartments. Do you swiftly need to reach your meeting place or would you like to take a leisurely trip to the skies? Then this no-frill yet convenient aircraft is what you'll need to hop on.
Top-Tier Performance of a Military Grade Plane
Sabreliner was initially developed to be an aircraft for the U.S. Air Force to train for combat readiness. Later on, its variances were built to also equip the U.S. Navy and Marines. These manufacturing beginnings attribute to how Sabreliner 40 has become today's high-performing business jet.
Performance Specifications:
Speed: 400 knots (kts) or nautical miles per hour (nm)
Maximum Cruising Speed: 480 kts
Range: 1,200 nautical miles
Maximum Climbing Rate: 4,700 feet per minutes
Maximum Altitude: 45,000 feet
Background Information
The Sabreliner 40's roots grew with its original name as the North American Sabreliner. It had the North American Aviation as its initial manufacturer. Later on, the said company merged with Rockwell Standard to enhance the aircraft's features for various applications. Sabreliner 40 is a civilian oriented jet which forms part of over 20 Sabreliner plane variances.
With U.S. military groups as its primary users, Sabreliner's lines of planes were also sold to international military operators. These included air forces from Sweden, Argentina, Mexico, Bolivia and Ecuador. Today, the Sabreliner 40 is also known to have much higher cruising speed along with more spacious cabins compared to its counterparts.
Need to reach your meeting place fast? Then it would be a splendid idea to charter for a Sabreliner 40. See our system below and get your live quote today: