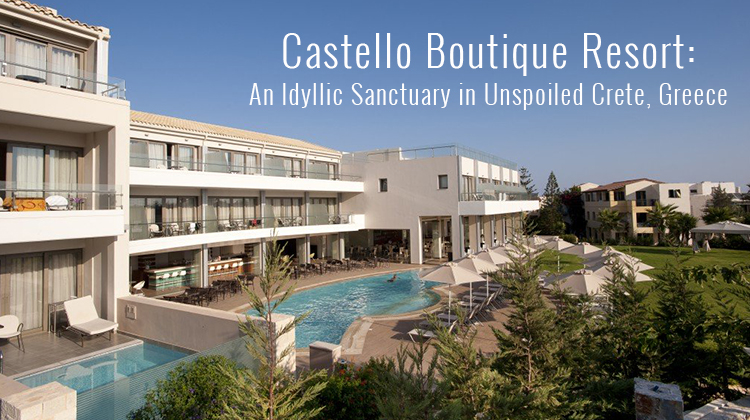 Tucked away in the charming fishing village of Sissi in Crete, Greece is a spectacular boutique resort that is one of the best-kept secrets in the island. Castello Boutique Resort & Spa is the perfect place to unplug and unwind, a luxury adults-only escape that's surrounded by unspoiled Cretan landscape.
From elegant interiors to private pools and extensive spa services, Castello has all the luxury amenities that upscale travelers require without sacrificing the picturesque appeal of the raw and authentic village.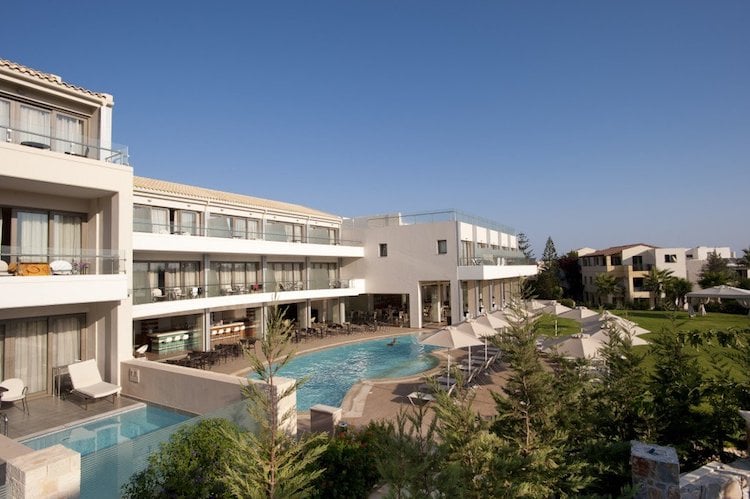 Picture-perfect Sissi
Unlike its more popular neighbors, Sissi is a rustic hideaway with small shops dotting the village and a laidback atmosphere that's a nice change of pace from the frenetic tours and long road trips throughout Europe. Drive along the main highway until you reach the Sissi port where you will be greeted with the sight of jaw-droppingly clear waters. Nearby beaches include the pretty Boufos Beach.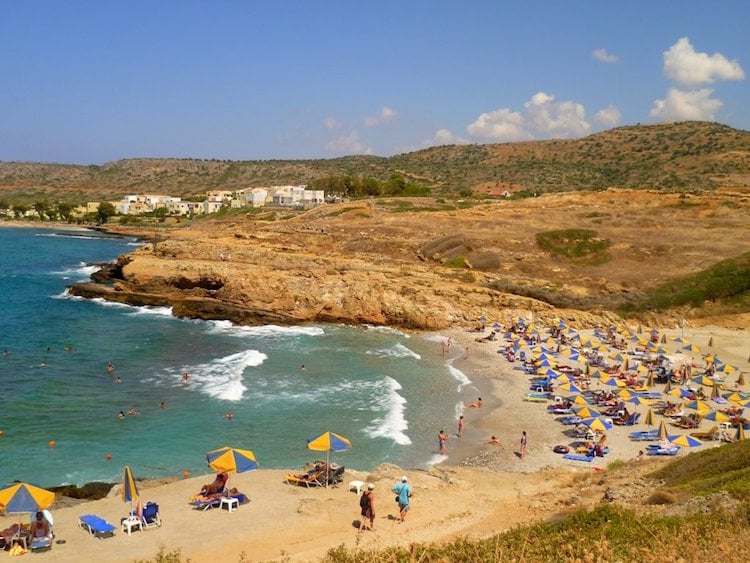 Tourists seeking a quiet vacation will fall in love with this cozy seaside village – especially if they opt to stay in Castello Boutique Resort & Spa. Staying true to the spirit of laidback luxury, the 5-star resort is exclusively for adults to ensure total tranquility throughout the property. While this means visitors can't bring their entire family, it offers the rare opportunity of a true respite whether you're with a few friends, a partner or on your own.
Days can be spent exploring the sleepy Sissi streets, but it's just as delightful to spend the hours at the resort. There are plenty of resort amenities to enjoy starting from the world-class spa that will leave each guest feeling totally relaxed and rejuvenated.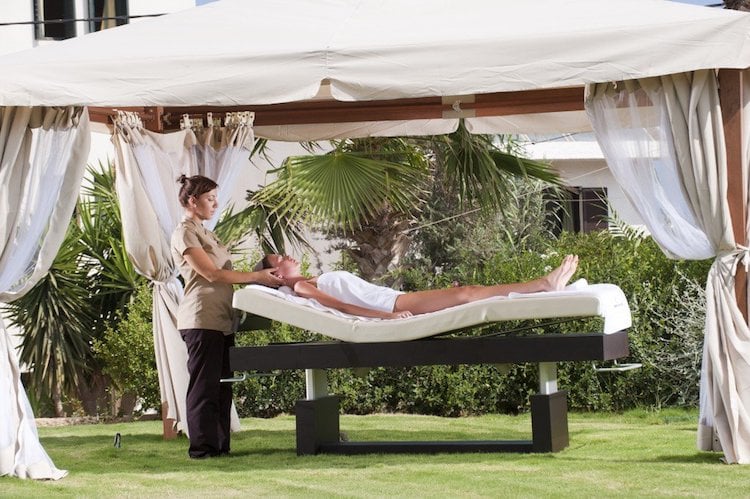 World-class spa experience
Callista Spa, from the Greek word 'callista' meaning 'beauty', strives to provide clients with the total harmony of mind, body and spirit. It's incredibly well-equipped with an indoor hydrotherapy swimming pool, impressive massage services and a private suite room with a steam bath, sauna and music.
Another impressive feature of the spa is the addition of two highly advanced flotation beds: the Zero 1 Bed, which adjusts water temperature, movement and color to promote deep relaxation, and the Nuvola Bed, which offers an innovative floatation system that simulates gravity absence.
Those who prefer a more strenuous experience or want to lose some pounds over the vacation can take advantage of the well-equipped gym instead. On the other end of the spectrum, Callista Spa also offers a beautification chamber where experts can help you spruce up your look with services like hair styling, mani-pedis, and even facials.
How's that for a complete resort experience?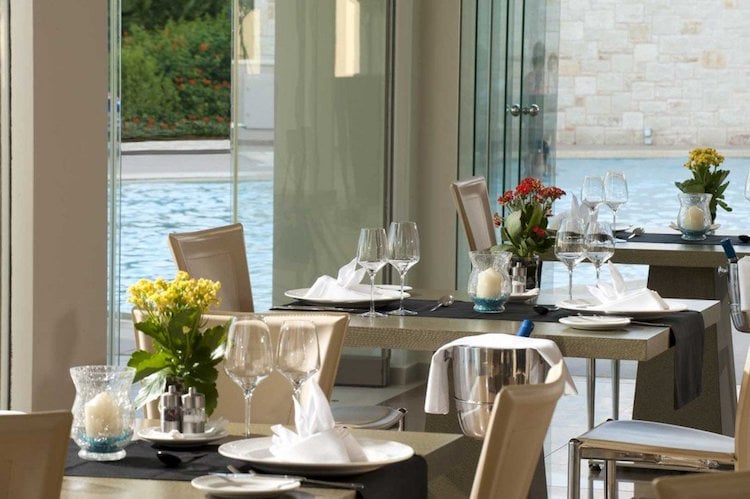 Eat, drink, be merry
When you're ready to grab a bite, there's no need to hunt for a good haunt beyond the resort. Castello's Elea Restaurant is a great choice for fresh Cretan fare and cuisine from all over the world, plus it features a beautiful panoramic view that makes mealtimes all the more pleasant. For cocktails or liquor through the night, head on over to the Aroma Bar, which has an impressive selection of alcoholic and non-alcoholic drinks.
While Castello Boutique Resort & Spa is devoted to complete serenity and relaxation, it's not an uneventful place to be. The resort regularly hosts entertainment including the Brazilian Live Show, Live Latin Shows, Dance Night, Live Jazz and International Music Night.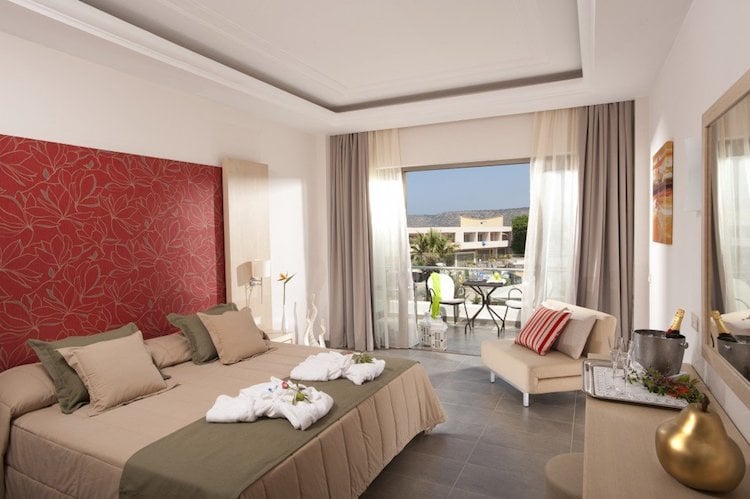 Rooms overlooking an unbelievable view
Of course, the heart of the resort is its accommodations. Each suite features stylish and elegant interiors, although the view of the countryside from the balconies just might be its best feature. There's no painting or framed photograph that can capture the real-life charm of Sissi.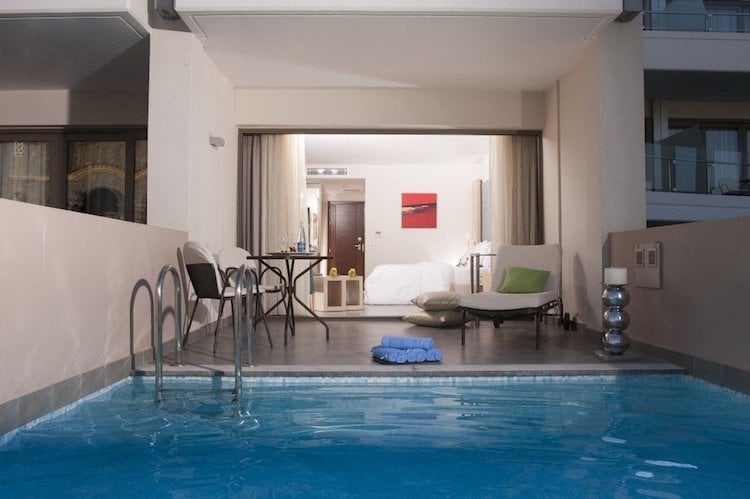 While there's a common swimming pool for all guests, some rooms have private pools for a more intimate setting for a dip 24/7. The poolside space is also a blissful spot to lounge on and enjoy the view. Meanwhile, tasteful interiors and elegant fittings in the bedroom create a restful nest when you're ready to catch some zzz's at night.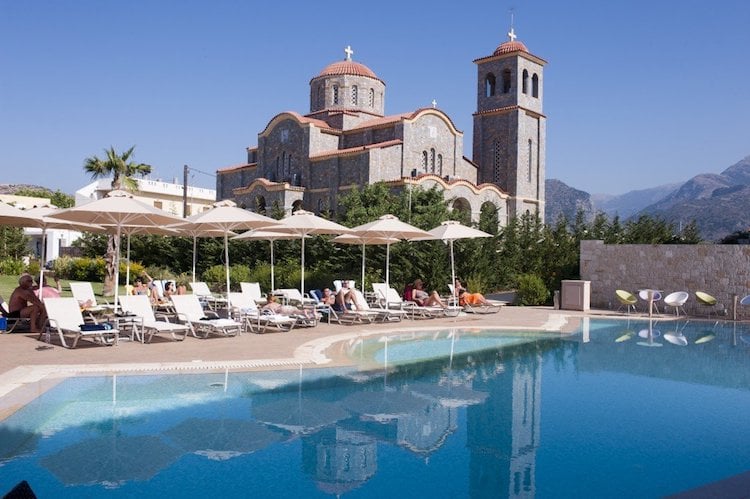 No worries in this oasis
Service is world-class in Castello Boutique Resort & Spa with each resort employee dedicated to keeping you relaxed and happy.
The resort is equipped with all the modern essentials including free Wi-Fi, 16-hour room service, mail services and car rental, among many others. Additional perks make the experience even more unforgettable like the option for a limousine airport transfer.
Submit a flight request with Jettly today
Ditch the crowds and the tourist traps to fly to this coastal escape. Do it in style on a private plane that provides you with all the luxuries Castello Boutique Resort & Spa offers.
At Jettly, we offer private charter flights all around the world for one flat rate: no hidden fees, no extra charges. Submit a flight request with us for your next adventure today!