Taking a regional flight soon? Then the 109-feet, Boeing 737-300 will be what you'll need to stay comfortable throughout hours of your flight. As part of the 737 Classic family, the 737-300 selection had thousands of its units produced and flown for various commercial airliners. Its roots can be traced back from the 80s and until now, this aircraft still continues to be every traveler's cozy and sturdy twin-engine. Now, you can fly this plane's private version and experience its ultimately spacious cabin during your regional trip.
Whether you're heading to Dublin, Ireland or Bridgetown, Barbados, the 737-300 can bring you 4,900 kilometers far from your takeoff point at Ontario. As you charter for your very own Boeing 737-300, it would also be advisable for you to inquire about how your plane has exactly been customized. This way, you'll get to enjoy the combination of unique and standard features which your service offers.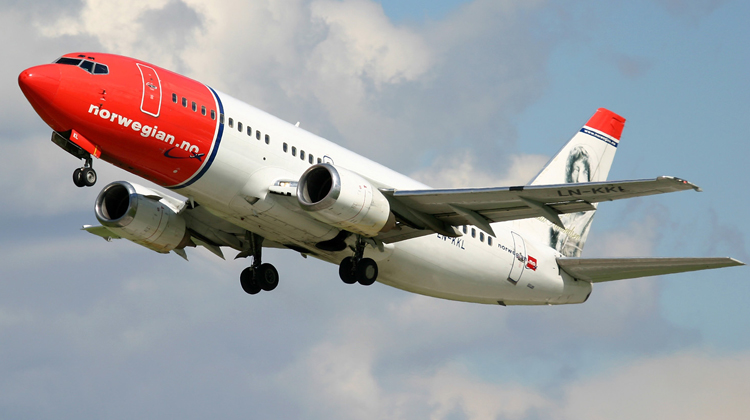 Photo Credit: Dmitriy Pichugin
Cozy, Spacious and Convenient
Privately traveling aboard the Boeing 737-300 means you can stretch up your legs a little farther and easily find an area to sleep in. When on this charter, you'll also feel less cramped and be able to pace around its wide space. The 737-800 is built with a completely functional galley. Hence this aircraft allows for you to have scrumptious refreshments whipped up so you can have an even more luxurious, medium range flight. If you're flying for business purposes, the plane further has customized spaces so you can continue to conduct your transactions throughout the trip.
These specifications are quite telling of the comfort and extent of fun you'll experience aboard a private Boeing 737-300:
Plane's area is equivalent to 149 seats
Height of Interior: 3.23 meters
Width of Interior: 2.13 meters
Capacity for Luggage: 640 cubic feet
Maximum Takeoff Weight (MTOW): 138,500 pounds
A Top Performing Plane for Midrange Flights
With the extent of flying range, passengers will be satisfied by how fast and efficient the Boeing 737-300 can go. Powered by two CFM International engines, this narrow bodied engine can be relied on to fly in various nearby countries. You can have up to 5 hours' worth of sturdy flights aboard the 737-300, and experience its relatively fast speeds.
Performance specifications:
Speed: 400 knots (kts) or nautical miles per hour (nm)
Range: 2,685 nautical miles
Maximum Altitude: 37,000 feet
The 737-309's 3.76-meter fuselage has been quite useful for various purposes. There were even charters which allowed for this plane's interiors to be converted into pallet spaces. If you will need to take on a regional flight for logistical purposes, you can check on how its features may be customized to bring some of your business's cargo. This aircraft allows for a large luggage capacity, hence you can feel free to occupy its compartments with your personal and business essentials. It's also the ideal aircraft to carry your trade's paraphernalia, if you will be setting up shop at a regional conference or event.
Background Information
With over a thousand produced units, the Boeing 737-300 is a Classic aircraft with features which continue to be updated, customized and modernized. To further enhance its performance, winglets were also retrofitted to make sure the plane will conveniently and smoothly glide through change of directions. From over 200 orders in the mid-80s, the plane's impressive performance has made its way to commercial use. It had Southwest Airlines and Alaska Airlines among its primary clients.
If you're planning up a regional trip soon, the Boeing 737-300 would be your go-to aircraft. See our system below, and be sure to get your live quote today: