When we talk about the origins of aviation, the first thing that often comes to mind is the Wright Brothers, who are often credited for the creation of the first working aircraft. Beyond that, however, one might find themselves struggling to name a few more names or historical instances that have shaped aviation history.  Because while aviation may be an essential industry that has made an impact on the world, it's become so ubiquitous that the specifics of how we've arrived at modern aviation don't seem to weigh as much.
Nowadays, however, more people have begun to understand the importance of something's history to recognizing its significance and purpose. The origins of a word, for instance, plays a crucial role in philosophical, historical, and linguistic research. And some practices, such as nutrition and architecture, have found themselves looking back in time for answers to recent inquiries.
That said, let's the opportunity to take a look at some of aviation history's instigating moments: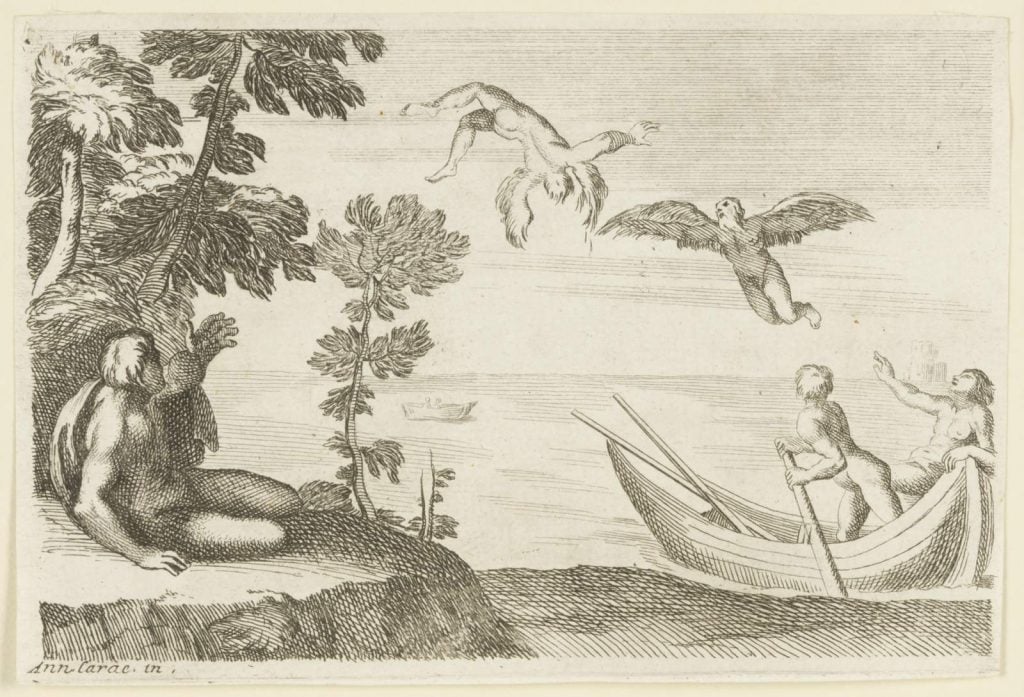 Imitating the birds
It could be said that it was the myth of Icarus and Daedalus that inspired early attempts at creating a mechanism for human flight. In the tale, Daedalus is a renowned craftsman who is trapped on the island of Crete by King Minos for assisting Ariadne and Theseus through the Labyrinth. He and his son, Icarus, are eventually freed by Queen Pasiphae and attempt to escape by flying out with wings made out of wax and feathers.
Whether this had directly inspired the first instigators of human flight or not is still up in the air. But what it does illustrate is the prevailing idea that human flight could be achieved by imitating the birds. One attempt was at the Malmesbury Abbey in England, 1010 CE, when a monk named Eilmer fashioned out some wings and took off from the abbey. He managed to glide around 200m before crashing.
In another part of the world— in Andalusia, Spain, 875 CE—a man named Abdul Qasim 'Abbas ibn Firnas appeared on top of a wall in feathers and two pairs of wings attached to his arms and legs. His company of his friends, who witnessed the spectacle, said that he flew around a considerable distance before returning to the wall he alighted from, but with an aching back.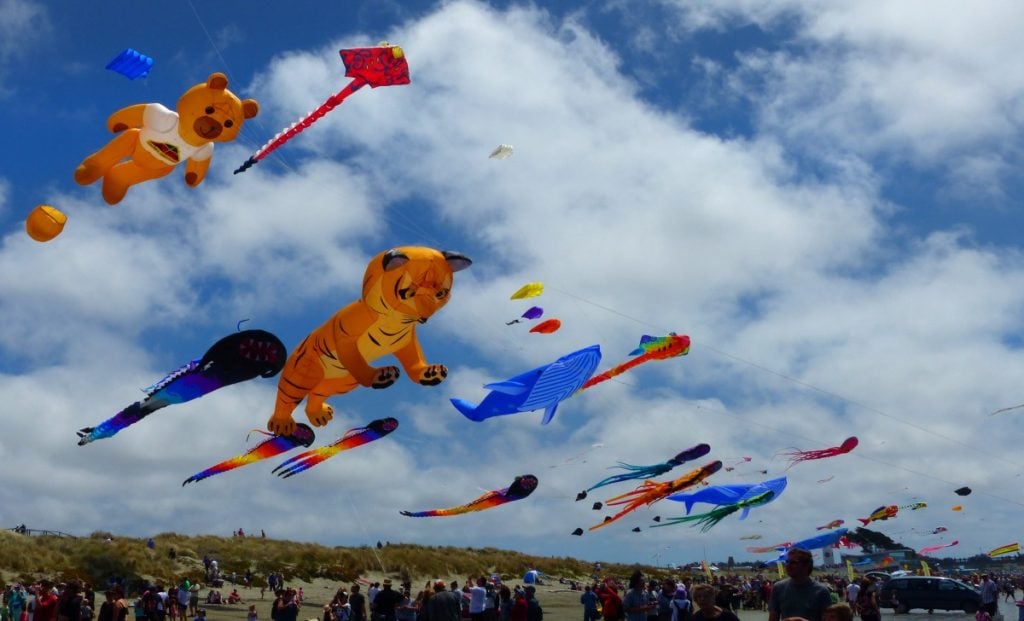 The rise of the kite
While a good deal of early aviation dealt with imitating winged flight, there were others elsewhere in the world who had other plans. In China, roughly around 1000 BCE, kites were created and proliferated in usage. They too were made to imitate bird flight but without the reliance of flapping wings. Because of their ease of use, they were utilized for various purposes, such as communications, propaganda, and recreation.
Eventually, this would evolve into manned kites, although their origins began in a somewhat unusual situation. According to the John Lienhard of the University of Houston, a 6th-century emperor named Kao Yang would experiment on his enemies and prisoners by turning them into human kites—fitting them with bamboo mat wings and dropping them off a high tower to see if they would survive. Then, later on, he would place them on actual kites and require their family members to fly them. One prisoner, a man named Yuan Huang-T'ou, survived. In a way, he had surpassed both ibn Firnas and Eilmer in becoming the first human to fly.
Eventually, the practice of tying people onto kites and sailing them turned from grisly to strange. Marco Polo, in one of his writings, noted how some Chinese sailors would look for a drunk sailor and tie them to a kite. Afterward, they would launch the kite from the ship to see if it would sail. If it did, that meant the winds were right for sailing. If it didn't, then the sailors would not alight from the port.
Kites would not be relegated to Asia, however. The Western world caught wind of the invention and set their uses for it—and eventually had their own kite-flying man soon enough. The flight was made by a Londoner named B.F.S. Baden-Powell, who designed the hexagonal levitor kite for military usage. It flew on 1894 successfully.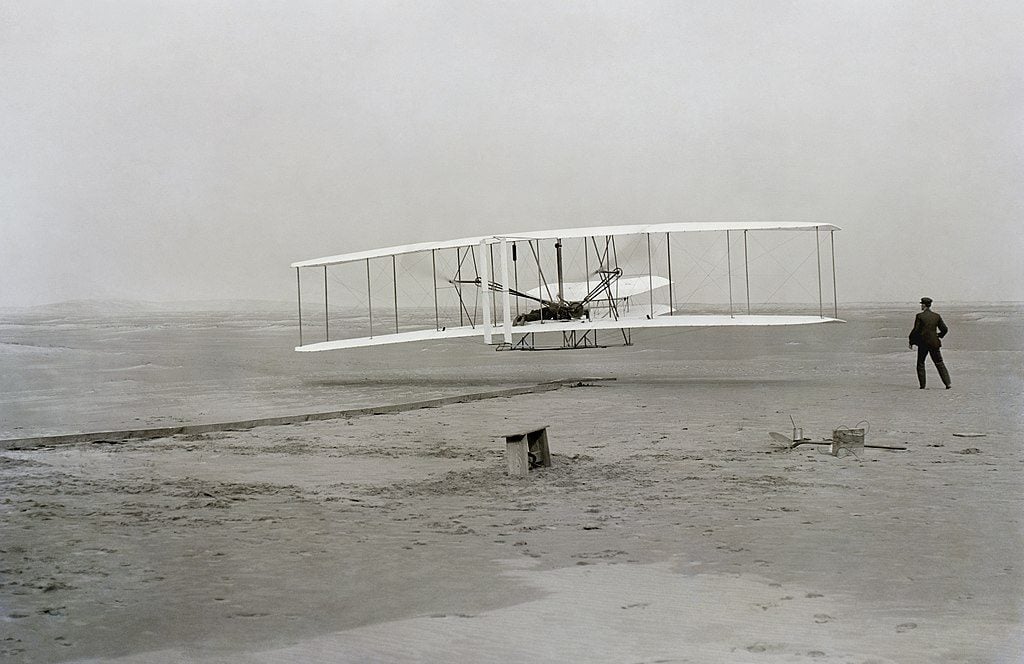 In pursuit of the fixed-wing aircraft
With these advancements, the problems and priorities surrounding human aviation became clearer for further innovators to work on. For one, more inventors began to steer clear of the flapping-wing design and began looking into more fixed-wing prototypes. For another, the idea of how to get the flying machines to change direction became a core concern.
Sir George Cayley was a pioneer who looked into the principles of flight, as he had been fascinated by it since childhood. He, according to Brittanica, is also responsible for the modern configuration of the airplane, noting the need for separate systems for lift, propulsion, and control. His research into it eventually produced the lightweight steam engine, which would then be used for short flight tests.  It was German inventor Otto Lilienthal who refined it further by studying the forces that act on the wings of a  flying device when it meets a stream of air. Eventually, the measurements he published would aid many a future aviator in the creation of their own flying devices—including the Wright brothers.
Indeed, while the history of aviation is long and winding, it is nonetheless one that honors its predecessors while improving on their findings. It is for this reason that aviation has evolved the way it has, and why it continues to be a dynamic industry.
Let's talk aviation
We love all things about flying, and we wouldn't mind chatting about it more. If you want to talk about similar topics, contact us or submit a flight request.