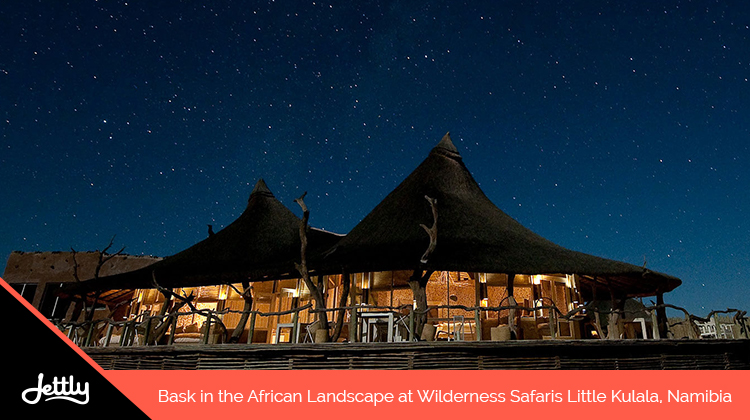 No sight in the world seems to match the majesty of the African landscape. The continent's deserts, in particular, are the perfect canvas for whatever time of day that visits the region, be it the setting sun, the cloudless sky, or the starry night. In Namibia, in particular, the area of Sossusvlei is a sight to behold, with its beautiful red dunes, handsome wildlife, and scant dead trees.
Being the visual spectacle that it is, it's no surprise that Sossusvlei gets the admirers it has, drawn to its unique composition. Fortunately, there are some places you could stay in that bring you closer to Sossusvlei's splendor—but none encapsulate it as well as Wilderness Safaris Little Kulala does.
Located within the Kulala Wilderness Reserve, Little Kulala finds itself right at the border between Sossusvlei and the outside regions, giving you the best of both worlds. This also allows it a sort of panoramic experience for those who choose to reside there, among other things. Nonetheless, here's a short list of some things you might love about Little Kulala:

The intersection of rudimentary sophistication
When it comes to modern simplicity, it's usually punctuated by minimalist aesthetics. Little Kulala's simplicity, however, drives away from such clean-cut design and makes use of a more rustic kind of simplicity—that which invokes a return to old days, making use of thatched kulalas for a breezy experience while in the desert landscape.
What Little Kulala does exceptionally well is how it marries its unique exteriors with the chic interior design. Inside, one could find gorgeous fixtures and furniture, blending in both the organic look of the place with a modern twist. And with a ton of open spaces and glass walls, one could genuinely bask in the area's natural beauty.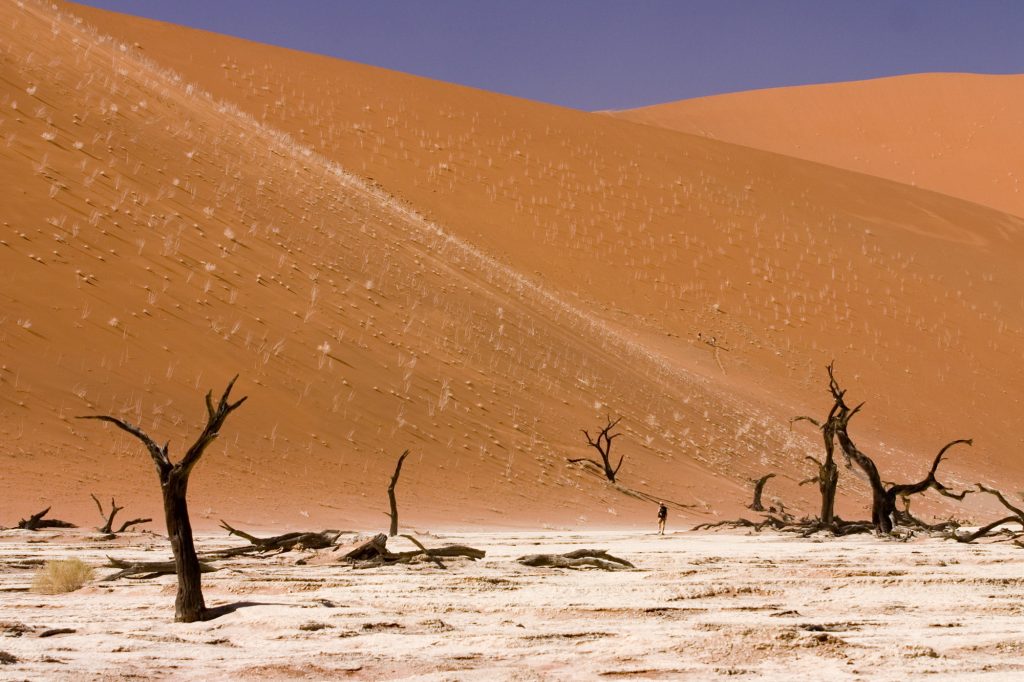 The opportunity to be one with nature
Indeed, as the lodge's architecture allows for a more nuanced appreciation of the landscape, so does it make one feel that you are part of it as well. Some rooms contain personal stargazing areas where you can gaze into the night skies while reclining on a nice, comfy bedroll, or perhaps a place to catch the vast desert sunset. In the evening, you can also treat yourself out to some lovely al fresco dining while taking in the Namibian breeze.
Its location also provides some fantastic opportunities to explore the whole of Sossusvlei. For one, you can travel around the Kulala Wilderness Reserve, whether by foot, bike, or even via hot air balloon. You can also get private access to the area's iconic dunes, where you can further bask in their splendor at a closer range.  Eac activity then feels immersive in a way, highlighting the area's natural beauty and enhancing the experience.
Take a nice nap under the stars in style
Indeed, there's nothing as luxurious as exploring new places and enjoying what it has to offer, and Little Kulala truly hits all those marks exceptionally well. That said, head on out to experience the Namibian dunes with Jettly. We'll make sure your ride is as fantastic as your destination. Submit a flight request now.