This may be the last of its kind, but Aston Martin Vanquish S is going out with a bang. The premium British automaker has already announced the end of production for this particular model, so this special limited edition is the swan song in what has been an incredible run. Sure, this final release is bittersweet as we're saying goodbye to a beloved series of V12-engined super-coupes. But oh, what an ending worth commemorating. Meet Aston Martin Vanguish S Ultimate.
Inspired and guided by the brand's flagship Grand Tourer, Aston Martin's new and ultimate Super GT lives up to its storied heritage with a more powerful engine, improved dynamics and extraordinary style. These final set of premium technological upgrades create a top-tier car that's definitely on top of any motorhead's wish list.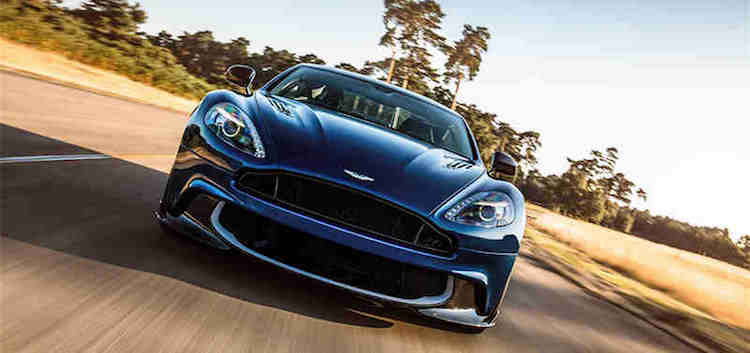 The all-powerful king of the road
For its final hurrah, Aston Martin delivers a sports car that lets motorists indulge in amazing driving possibilities. Those who value power and speed will instantly fall in love with the experience of being behind the wheel of this super-coupe.
At the heart of the new Vanquish S Ultimate is the upgraded 6.0 V12 engine that produces 600 PS (608 horsepower). This lets the car run at a top speed of 201 mph and achieve 0 to 62 mph in just 3.5 seconds. Drivers will be in awe of the dynamic energy of this sports car, which is capable of swift and explosive acceleration with the snap of a finger.
Other features include an eight-speed Touchtronic III automatic transmission, quad-exhaust tailpipes and revised inlet manifolds for increased engine airflow. Enjoy dizzying speeds in total control in this ultimate super-coupe that will give you a ride to remember.
A study of luxury in design
Performance is only one of the important features a car enthusiast looks for in a luxury vehicle. After all, it has to look and feel good, too. Fortunately, Aston Martin created a stylish exterior and an ultra-luxe cabin that only enhances the supreme experience of driving – or even just riding – the Vanquish S.
The sleek carbon-fiber veneer of the sports car is eye-catching, but it also has significant function as well. The brand new aerodynamic design of the Vanquish S involves carbon fiber 2×2 twill front splitter and rear diffuser, which offers improved high speed stability during the ride.
Inside, the exquisitely-designed model features a more expansive cabin and trunk. With this expanded leg and trunk space, riding the Vanquish S – whether as a driver or passenger – is more comfortable than ever. Another important feature of the interiors is the innovative advanced infotainment system (AMi III) with all-new satellite navigation.
Aston Martin offers an endless variety of materials – wood, carbon fiber, leathers and others – to choose from, so that your cabin feels crafted especially for you. Seats are premium leather with Filograph quilt design options, while the Bang & Olufsen audio provides quality sound for audiophiles.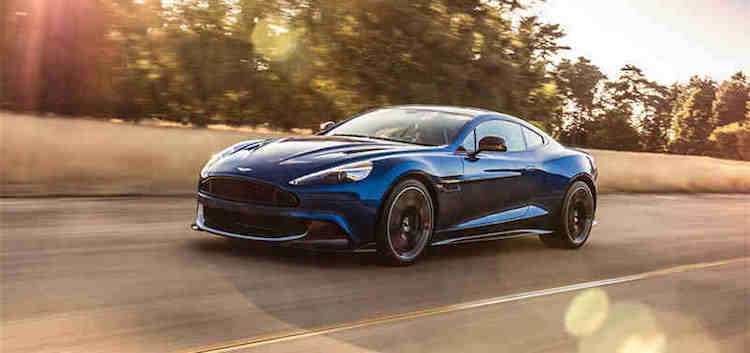 Vibrant Designer Themes
As a special treat to wrap up the production of this luxury sports car, Aston Martin offers three exclusive "Designer Themes" for the Vanquish S Ultimate. These special color and trim packages are exclusive to this final edition – not even other Aston Martin luxury vehicles get these themes.
The first theme is the Ultimate Black, a sleek black exterior with bronze graphics. Inside, it's black combined with tan accents. A second theme makes use of a grey and blue color combination for the exterior paired with a grey leather interior with blue and yellow accents. Finally, the last theme sees a tasteful white-gold colorway with bronze graphics that features tan leather interiors with black accents.
Along with these three pre-designed color schemes, Aston also provides the option for potential buyers to choose any combination of exterior and interior hues. This option is another plus for motorists who prefer a more customized and personal touch to their luxury cars.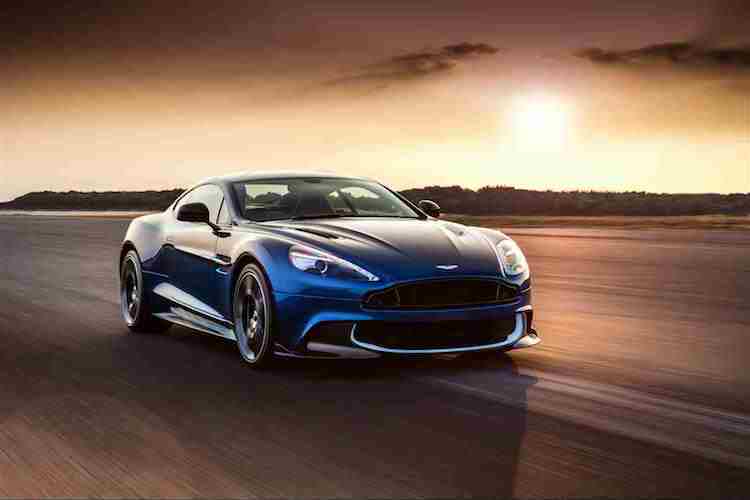 From the explosive power and technical innovations to the luxurious cabin and vibrant design, the Vanquish S Ultimate captures the essence of Aston Martin.
The Aston Martin Vanquish S Ultimate is expected to be out in 2018. With a limited run of only 175 units, fans of the series or the brand will be in line for the last of this sports car model. Price tag is at $342,000 USD.
Submit a flight request with Jettly
Not one for road trips? Fly to your destination in total comfort via Jettly's private jet charter marketplace. Fast, luxurious and surprisingly affordable, this could be the key to making travel a breeze for you and your family. Submit a flight request now!