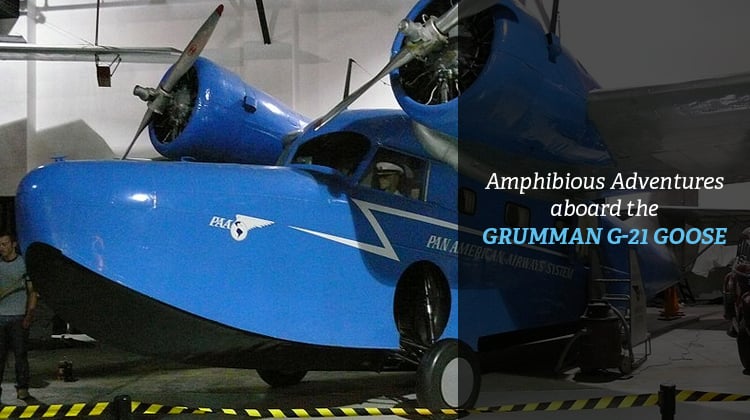 Planning to go on a water adventure? Or perhaps you'd like to go on a fishing trip at the best destination across the coast. By hopping on the Grumman G-21 Goose, you'll get to enjoy amazing and natural sceneries throughout your trip. It would certainly be amazing to enjoy the skies and afterwards, land on water before you embark on your upcoming hinterland adventure. The Grumman G-21 Goose can accommodate up to 6 passengers throughout a journey, as it also has practical interior features.
Today, the Grumman G-21 Goose is being operated by military organizations, and civilian groups for travel or leisure purposes. Did you know this aircraft is the most original predecessor of other planes within the same series? This amphibious aircraft roughly has 345 units being flown around the world. With its limited production, it sure would be a delight to find how this aircraft can be chartered from us. Know more about the Grumman G-21 Goose's specifications, and take on an awesome adventure aboard this plane soon.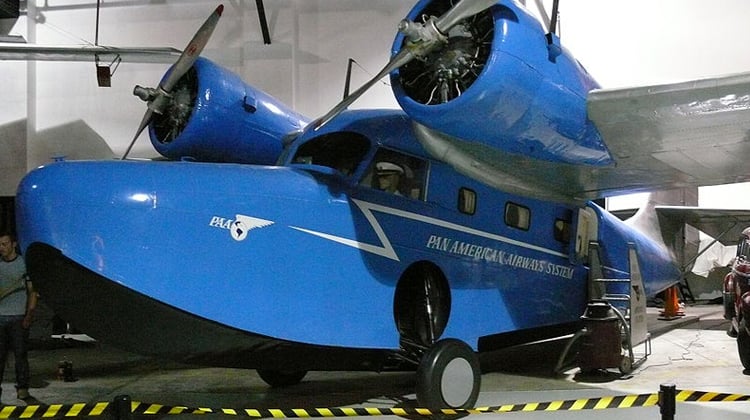 Photo Credit: Ad Meskens
Comfy Interiors for Rugged Rides
The Grumman G-21 Goose's roots can be traced in 1937. Since then, a lot of modifications were done almost a century after it has been first flown. Your chosen operator may already have a unique set of layout prepared for the plane's passengers. Hence it would be practical to ask about the features which your charter offers. Some would include divans and passenger seats, while others will simply include upright chairs for sightseeing.
To give you an idea of how cozy and convenient the plane can get, here are some interior specifications you may consider:
Accommodates up to 6 passengers
Height of Interior: 3.66 meters
Width of Interior: 2.53 meters
Maximum Take Off Weight (MTOW): 12,500 pounds
Your Awesome, Dual Purposed Plane
This aircraft is powered by two Pratt & Whitney and Wasp Junior engines. The Grumman G-21 Goose can take you to as far as Missouri in the United States, if you're coming from Ontario, Canada. This legend of a plane has been around for over 80 years. You'd still be amazed about how its speed and range continue to be somehow at par with the performance of much younger, small prop planes. Should you be flying to a much farther fishing destination, it's best for you to agree on a weight of load with the operator. This way, your charter can schedule the shortest route possible as part of your flight plan.
These performance specifications can help you gauge the level of flight and range of distance which the Grumman G-21 Goose can take you:
Speed: 160 knots (kts) or nautical miles per hour (nm)
Range: 660 nautical miles or 1,222 kilometers
Maximum Altitude: 22,000 feet
Climbing Rate: 1,300 feet per minute
Background Information
Manufactured by Grumman Aerospace, the Grumman G-21 Goose was conceptualized and produced during the pre-World War II days. Its current operators include the United States Army and Air Forces, plus the Canadian Air Force and Royal Air Force. This plane is used for rescue and training among military operators, as trainees can be flown right into challenging bodies of water. Additionally, some of the Grumman G-21 Goose's civilian owners currently see the plane as a flying yacht. Travelers can seamlessly fly on it and stay on the same aircraft since it can function as a boat upon landing.
If you're taking on a land and sea adventure soon, the Grumman G-21 Goose would be your ideal choice. It's even great for fishing adventures. See our system below and get a live quote of this awesome, legendary plane today.