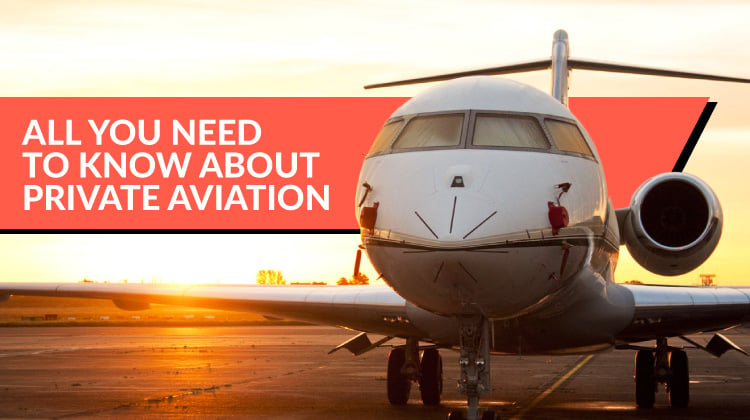 Disclaimer
Copyright © 2017
All Rights Reserved.
No part of this book can be transmitted or reproduced in any form including print, electronic, photocopying, scanning, mechanical, or recording without a prior written permission of the author.
While the author has taken utmost efforts to ensure the accuracy of the written content, all readers are advised to follow information mentioned herein at their own risk. The author cannot be held responsible for any personal or commercial damage caused by the misinterpretation of information. All readers are encouraged to seek professional advice when needed.
This book has been written for informational purposes only. Every effort has been made to make this book as complete and accurate as possible. However, the author does not make any warranties whatsoever regarding the accuracy and completeness of the information present within this book.
The purpose of this book is to educate. The author and the publisher do not warrant that the information contained in this book is complete and error-free and shall not be responsible for any errors, omissions, or dated information. The author and publisher shall have neither liability nor responsibility to any person or entity with respect to any loss or damage caused or alleged to be caused directly or indirectly by this e-book.
Before taking any action or making any decision based on information in this book, it is strongly recommended that the content the reader seeks to rely upon is discussed and confirmed with qualified experts in their applicable jurisdiction.
All You Need to Know about Private Aviation is a book that will make aviation easy to understand for the average reader. This book is a user friendly report that includes useful information that has been gathered from different sources, in an attempt to study how the providers have changed in the last few years
It has been seen that private aviation has become increasingly popular in the last couple of years, as more and more people prefer it instead of commercial flying. A few years back the aviation industry saw a great recession, but fortunately it has recovered and is now booming, which is evident with the increased usage and growing clientele. The main aim of this book is to make you aware of the aviation industry, so you can make informed decisions about private aviation.
Once you read the book, you will be able to learn about the different options, how they work, how much they will cost you, and most importantly, the questions that you need to ask before making a decision. So, without any further ado, let's impart some knowledge about private aviation!
Contents
Disclaimer
What is the Book About?
Chapter One
Why Opt For Private Aviation?
Time Saving
Convenience
Privacy
Flexibility
Increased Productivity
Successful Image
Quality of Service
More Family Time
Reduced Travel Stress
Chapter Two
Types of Aircrafts
Types of
Aircraft
Available Notable Features
Cabin Size
Maximum Speed
Range
Number of
passengers
Helicopters
Turboprops
Very Light Jets
Light Jets
Medium Jets
Heavy Jets
Choosing the Right Aircraft
Checklist for Aircraft Selection
Chapter Three
Types of Shared Private Aviation
Fractional Ownership
Benefits & Additional Considerations
Benefits of fractional ownership include:
Additional considerations regarding fractional ownership:
Legal Documents to Secure Fractional Ownership
The Purchase Agreement
The Management Agreement
The Owners Agreement
The Interchange Agreement
Fractional Jet Cards
There are several fractional jet cards available including:
Benefits and Considerations
Primary service areas
Calendar considerations (peak travel days)
Jet Charter Cards
Benefits and Considerations
Jet Charter Card Providers
On-Demand Aircraft Charter
Benefits and Considerations
Chapter Four
Key Considerations
Aircraft
Safety
Pilots
Experience
Service
Chapter Five
Which Option is Right for You?
Important Questions to Consider
Chapter Six
Provider Profiles
NetJets
Company
Products and Programs
Aircraft
Sentient Jet
Company
Products and Programs
25-Hour Jet Card
Air Partner
Company
Private Jet Products & Programs
Magellan Jets
Company
Charter Flights
Jet Cards and Membership
Wheels Up
Company
Wheels Up for Individuals
Wheels Up for Businesses
Pay-As-You-Fly
Pre-Purchase Programs
Chapter Seven
Summary
Option
Advantages
Best For People Who Fly
Purchase Increments
Commitments
Whole Aircraft Ownership
Fractional Ownership
Fractional Jet Cards
Jet Charter Cards
On Demand Charter
Chapter Eight
Glossary
Part 91(or Part 91 of the FARs)
Part 135 (or Part 135 of the FARs)
Actual Flight Time
AAIP
CAMP Maintenance Guidelines
Deadhead Fees
FAA
"Ferry Waivers"
Fixed Base Operator (FBO)
Fuel Surcharges
Minimum Flight Leg
Pilot In Command (PIC)
Positioning (or Ferry) Fee
Primary Service Area
"Short leg" waivers
Tail Number
Taxi Time
---
During the last few years, it has been observed that more and more people are now gravitating towards private aviation instead of commercial flying because of its benefits. Some of the advantages are fairly obvious like flexibility, privacy, and of course, convenience. Businesses prefer private aviation because they can be more productive with their time before, during, and even after the flight while maintaining their corporate image. On the other hand, individuals prefer it more for leisure trips because it allows them to spend more time with their family by cutting the waiting time that is spent in the security lines if you take a commercial flight.
One of the biggest advantages of private aviation is that the traveler gets to save time, which is a big perk for business executives. Some of the programs are so flexible that you can fly within a few hours after booking your flight. In addition to this, you don't need to get to the airport several hours before the flight for security checks because with private jets, you only need to arrive at the airport a few minutes before your scheduled departure time. Most companies even allow you to delay the departure, if you feel that you will be late and even provide conveyance from pickup location to the airport. You might not know this, but there are more than 5,000 airports that can accommodate private aircraft in comparison to 500 airports for commercial aircraft. This means that you can actually land closer to your destination that will further cut the transportation time and costs.
Private aviation is a luxury, so the trips are planned according to your schedule unlike commercial flights where you have to adhere to the scheduled flight times that can get delayed and force you to have overnight stays at a hotel or airport. If you are travelling for leisure, you can easily extend your trip because you will need less time to travel. For example, if you are going for a one week trip to the Virgin Islands, a private charter will help you get there without the hassle of connecting flights. This means that you get extra time to actually enjoy the vacation by reducing the travel time.
Another reason why people are opting for private aviation is because of the convenience that it provides. With private charters, you can land closer to your destination because there are more airports that accommodate  private flights than commercial aircraft. Surveys show that almost 50% of private flights are in airports that have no or infrequent scheduled airline services, which means that your aircraft can easily land without waiting for other aircrafts to land. Some delays in commercial flights take place because of bans on liquids as well as other baggage restrictions, which can also add to the overall cost of an already pricey flight. Fortunately, with private flights, you will face no such restrictions about what you can take with you other than items prohibited by law. This means that you can easily carry your pets, musical instruments, sports gears, and even beauty products that are not allowed on commercial flights. In addition to this, your luggage will stay with you during the flight, which eliminates the probability of losing your luggage as well as waiting for it at the carousel.
Private aviation offers you a level of privacy that you can't get during commercial flights. If you are travelling for business, this means that you can talk about confidential topics, deals, as well as negotiations without being overheard by other passengers. The seating arrangement in private aviation is such that you can sit face to face with other passengers and can easily have a conversation with them.
With private flights, you can get immense flexibility. Most companies offer you flights within a notice of few hours, which means that you don't have to plan your day according to the flight time, as your aircraft will be waiting for you at the airport that will save you time as well as effort. The best part is that you can even change the course of your flight in order to accommodate any changes in your schedule, which is something you can only dream of in a commercial flight.
Another advantage of private aviation is the increased productivity. Since the flight is booked according to your convenience, you don't have to wait before and after the flight, nor do you need to reach the airport several hours earlier to get past the security checkpoints. With a private flight, you are in control, so you can board the aircraft a few minutes before the flight. This will give you more time to focus on your clients and work. You can even talk about important business deals with your subordinates during the flight.
A private aircraft will help you portray a successful image of yourself to your clients since it will give them the impression that you are a successful individual that runs an organization that values time and can afford to travel in a private plane. If you want to make a great first impression on your clients, this is the way to go about.
You get quality services in private aviation that is unavailable in commercial airlines. Private planes offer you the luxury of individual attention by the staff on board, aesthetically pleasing furnishing, as well as ample space to move about. In addition to this, you get to take advantage of the office equipment setups, entertainment centers, as well as ordering food and drinks according to your personal preference.
The increased convenience and less travel time means that you get to spend more time with your family or friends, if you are travelling for leisure. Since private flights work according to your schedule, you get to fly on time, which means that you don't have to wait for a flight nor do you have to stay in an airport hotel due to delayed flights. Since the flight is only booked for you, you can't  miss it and the crew will wait for you when you land  before the departure.
Thanks to private aviation, you get to stay away from travel stress, because you won't have to deal with lost luggage, flight delays, security checks, and long security lines. In addition to this, you won't have to run to the airport at the crack of dawn to catch a flight, nor will you have to worry about your baggage reaching the destination safely. In a private plane, you easily clear the security check and get to travel with your luggage in your hand.
---
With private aircraft, you get the luxury of choosing from a variety of different aircraft in order to travel. If you are not sure which aircraft is suitable for you, you can always turn to your provider, to seek their assistance. It is recommended that when you chose an aircraft, you keep the number of people as well as the distance in mind. If you have never done this before, refer to this chart that will show you a comparison of different aircraft that are available for private aviation:
Types ofAircraft
Available Notable Features
Cabin Size
Maximum Speed
Range
Number of passengers
Helicopters
Great for short trips and is suitable for people who want to avoid traffic jams
178 mph (150 to 160 knots, 287
km/h)
Up to 450 miles
6 people maximum
Turboprops
These aren't the fastest, but their operating cost is low, which makes it a good alternative for people on a budget.
4.75 ft. to 5.75 ft. in
height
Typical cruise speed about 330 mph
Up to 1,800 nm
9 people maximum
Very Light Jets
Have a maximum takeoff
Weight of 10,000 lbs.
4.5 ft. to 4.9 ft. in height
480 mph
Up to 1,800 nm
5 people maximum
Light Jets
Limited baggage space, so only suitable for day trips.
4.7 ft. to 5.5 ft. in height
515 mph
1,000 to 2,000 nm
9 people maximum
Medium Jets
It is fast and has ample cargo space
5.5 ft. to 5.9 ft. in height
536 mph
2,000 to 3,000 nm
8 people maximum
Heavy Jets
Ample baggage space
6 ft. to 6.25 ft.
541 mph
5,000 nm
16 people maximum
There are several factors that you need to take into account when picking an aircraft that would serve your needs. Some of the things that you need to take into account are:
If there is enough space to accommodate all the people or not.
If the aircraft can accommodate all your luggage or not.
If the aircraft can help you reach your destination without stopping for fuel.
Some people prefer smaller aircraft when they are a medium sized group of 6 to 8 people and don't have a lot of luggage. These aircraft don't have a lot of room but the good thing is that you can fly without stopping, which is great for people who are on a time crunch. Some of the heavy jets can accommodate more passengers, luggage, and have more cabin room. They tend to fly faster but are a bit expensive.
If you are still unsure about how you are supposed to go about, it is recommended that you check the checklist listed below. Good providers will ask you questions in order to make sure that they are offering the right kind of vehicle. It is only after they have understood your travel profile that they will suggest the aircraft that you should opt for. If you have any special needs, make sure that you communicate it to the provider.
What is the distance that you will be covering?
Different planes have different ranges, so make sure that you pick an aircraft that will help you  reach your destination without stopping. One of the reasons why people prefer larger planes is that they can travel large distances and don't have to stop for refueling.
 How many people are you travelling with?
Large aircraft can accommodate more people but they also tend to cost more.
How much luggage are you people carrying?
If you are going on a vacation,such as a ski trip, you will have a lot of equipment.
Will you be okay with an aircraft that can take off and land in a shorter airfield?
Some of the airports only allow planes that are a certain size because of the topography as well as the length of their runway. Make sure that your drop off destination can accommodate your aircraft.
Is there a possibility you will be traveling in bad weather conditions?
Different aircraft have different abilities, so if your destination has bad weather conditions, it is recommended that you address this issue with the provider , so they recommend a suitable plane.
Will some people in the group require more space?
Due to medical reasons? Or other?
Do you want any special amenities during the flight?
Amenities like an entertainment system, Wi-Fi. This can also include special culinary requirements.
---
There are different types of shared private aviation programs, and if you fly few miles every year for leisure or business, it is recommended that you check out shared private aviation, as it will be a great option for you. Some of the options that you can take advantage of include:
Fractional Ownership
Ownership
Fractional Jet Cards
Charter Cards,
On Demand Charters
Leasing
Let's have a look at all of them:
As the name suggests, with fractional ownership, you actually own a portion of the aircraft and can  share an aircraft fornumber of flights that you think you will need every year. You can buy the fractional share from a fleet operator that manages the aircraft and the rest of the fleet. Fractional ownership is actually good for people that travel for 50 or more hours per year. The operator will provide you with the pilots, training, maintenance, hangar storage,insurance, catering and any additional services.
The best part about this ownership is that your plane will be ready to take off within a few hours, so that you and your company can reach the desired destination in no time. Generally, large fractional ownership programs have fleets of different sizes, so you will have the flexibility of upgrading or downgrading as per your needs.
Generally, the shares are sold in 1/16th fractions, which generally mounts up to 50 flight hours per annum. The agreements are drawn for 250 hours or five years. The five year agreement is the industry standard, but it can be changed as per your needs. Some of the agreements have a clause that gives you the right to end the agreement earlier in the term. The amount varies according to the size and the type of the aircraft, but the cost of the share generally includes:
An initial capital payment
Plus monthly fees to cover:
Maintenance
Insurance
Operating expenses of the program
A charge for each hour you fly
Fuel surcharges
At the end of the five year term, you can sell your share back to the fractional operator at the current market value. So, at the end of the five year period, your total cost will be the difference between the price that you got the share for and the amount for which you will sell your share back in the market.
The acquisition price for light jets starts at around $400,000 and the monthly fee starts at $5,000, and the hourly fees is around $2,000. Overall, you can expect to spend around $1 million over a period of 5 years. Some fractional aircraft programs have only a few aircraft and they only serve the regional market with aircrafts that are based in one or two airports. Other programs have larger fleets with different aircraft models that can operate with national or the international market.
You can schedule multiple aircraft on the same day.
You have the flexibility of downgrading as well as upgrading the type of aircraft as per your needs.
You will only be charged for occupied hours after you have paid the initial acquisition cost as well as the monthly management fees.
If you opt for a fixed operating cost, the price will not rise during the agreement period.
Ownership of a depreciable asset, which could apply as a tax deduction.
Your planes will be ready in a few hours only.
At the end of the agreed upon period, most of the operators buy your purchase at a market competitive price.
Ability to offer consistency of make, model and interior configuration.
You will be able to cut down the cost of ferrying, as well as expenses like hotel costs for overnight stays that generally happens with charters.
It is important you know that most of the fractional programs work within a primary service area and the additional charges will only be applied if you choose to fly outside the primary service area.
You will not have the option of customizing your aircraft as per your needs and taste, which means that you can't change the color or add your company's logo.
If the aircraft will be highly used, the market depreciation will be higher than the net return when you sell your share back to the operator at the end of the five year period.
Legal Documents to Secure Fractional Ownership
Generally there are four documents that you need to sign when you become a part of the fractional ownership program. The documents include Purchase Agreement, the Management Agreement, the Owners Agreement and the Interchange Agreement and they cover all the legalities that are a part of fractional ownership.
This is the document that has all the terms and conditions of the fractional sale that takes place between the provider as well as the share purchaser. This document will include important information like the purchase price, closing date, delivery conditions, equipment, representations and warranties. It is different from other aircraft agreements because it includes clauses about the repurchase of the fractional ownership at the end of the five year or the agreed upon period.
This is one of the more detailed fractional ownership contracts that has the terms and conditions of that particular fractional ownership. This agreement is between the provider and the purchaser, and it lists down all the rights that the customer has to use the aircraft as well as list all the charges that the customers need to pay. In addition to this, it also lists all the responsibilities to the customer that includes general management and administration of the aircraft and its records, geographical service areas, providing trained and qualified pilots for all flights, inspection and maintenance requirements, scheduling, transportation to and from the airfield and any other, and catering services.
This is also known as the Interest Holders Agreement and is the agreement that takes place between the owners of the aircraft. It clearly lists all ownersand explains how they are responsible for their own portion of the overall costs.
This is also known as the Master Cross-Leasing Agreement and is another agreement between all the people that are a part of the fractional ownership.
A fractional jet card is also a very popular way of getting private aviation services and is actually a sublease of the fractional set share. There are basically two types of cards:
Sold as a group of prepaid hours of occupied flight time, where the providers offer increments. The hours are deducted for each flight based on the number of hours that you use over a given time period.
Sold as a pre-paid debit card where you deposit funds that are deducted after every flight. The amount is deducted after taking the type and the length of the flight.
Fractional aircrafts are great for people that need less than 50 hours of flight time, as the prices generally start at US$100,000. Most of the providers will include limousine services, audio/video equipment use, standard in-flight catering, as well as travel booking services. However, it is important you know that taxes as well as other fees are added to this price, which includes charges like passenger facility charges, per passenger taxes and fees, federal excise tax, and fuel surcharges.
• The Marquis Jet Card
• The Flexjet Jet Card
• Wheels Up
Some benefits of fractional jet cards include:
Low capital in comparison to fractional ownership.
Fixed operating costs.
Flexibility to choose from different types of aircraft.
New models of aircraft.
Consistent service and safety standards.
You only pay for the number of occupied hours.
No long-term financial commitment.
Considerations to take into account:
The cost per flight may be high.
The fractional jet cards can't be added to your balance sheet because you don't own the asset.
Notice period to get the aircraft is really long.
Some of the providers base a lot of restrictions, like you can't fly on peak hours without paying the premium.
You can't fly with bulky luggage.
Most of the providers function within the given service area and the owners can easily fly without incurring ferrying fees. Ferrying fees are charged if the plane is flown to a nearby airport within the primary service area. Most of the providers also serve secondary areas, so if you fly outside these primary and secondary areas, you will have to pay a repositioning fee.
Most of the companies consider holidays as peak travel days and generally coincide with the commercial airlines' peak travel periods. Since there is an increased demand companies tend to relax certain guarantees, apply additional restrictions, and lengthen call-out periods. If you do get a flight, you will be charged a premium.
This is a private aviation option that enables holders to use different aircrafts at the agreed upon hourly rates. People who are jet charter card holders will have to give an initial deposit that will vary according to the level of the membership. Once the deposit will be made, the member will be able to request an aircraft from the service provider, who will supply the desired plane from their own fleet. The amount will be then deducted from the card at the agreed upon rate. The rate depends on the size of the aircraft and if the trip was one way or a round trip. Jet charter cards offer the same benefits as fractional jet cards.
Some benefits of jet charter cards include:
They are cost effective compared to fractional aircraft ownership and fractional prepaid cards.
It offers a lot of flexibility in the type of aircraft that you need for any trip.
It is ideal for people that use less than 50 hours of flight time every year.
There is no competition with fractional owners for the use of the fractional fleet.
You can upgrade or downgrade your services as per your needs.
If you charter a plane many times, it will save you from the hassle of finding a provider.
You don't need any long term contract, which means that you can easily enjoy the benefits of private aviation.
You get to fly without any ownership responsibilities.
Some additional considerations of jet charter cards include:
Charter aircraft can be older models than fractional fleets.
You will experience variable amenities, services, as well as maintenance features.
There are different jet charter card providers that range from $125,000 to $350,000, including fuel and FET. They basically lock the hourly rates as well as the fuel surcharges for two years. Magellan Jets offers a range of cards that start from a 10 hour card on an Eclipse 500 for $35,000. In addition to this, they also do custom cards as per the needs of their clients. Velocity Jets on the other hand offer fully refundable 25 hour cards that start at $120,000, which includes the fuel surcharges. Air Partner also offers services around the world within 20 global offices. It is important you know that high deposits can save you money in the long run by securing lower minimum flight hours per day and lower fixed hourly rates.
If you don't fly frequently, you can consider an on demand aircraft charter. This is a private method of aviation that you can use as per your need. The best part is that you don't need to secure the flights with any fee and can pay as you fly. The price that you will pay will vary on the distance of the trip, the kind of aircraft that you are using, and if you are using a one way or a round trip flight. On demand aircraft charter is very popular amongst people for leisure as well as business trips. There are many air charter brokerages and air charter companies that will give you access to a wide variety of aircraft.
Some benefits of on-demand aircraft charter include:
You don't have to pay monthly maintenance fees or up-front deposits and only have to pay for the flight that you are taking without investing capital in future trips.
You can choose from a wide variety of aircraft.
It is great for short and infrequent trips.
Some additional considerations of on-demand aircraft charter include:
You get a quote from different charter companies and then negotiate the price with them, which can be a little time consuming.
There are different air charter companies that will give you different levels of safety, service, as well as the quality of the aircraft, so the services may seem a little inconsistent.
The planes may be a little older.
The hourly rates will vary compared to card memberships as well as fractional ownerships, which will give you the flexibility of locking in the rates.
The cost of the charter will vary depending on the time of the year, time of reservation, type of aircraft, as well as the service provider. Some of the examples of the base price ranges are:
Turboprop $1,100 to $1,800
Light Jet $1,900 to $2,900
Mid Jet $2,700 to $3,800
Super Mid Jet $3,500 to $4,800
Heavy Jet $4,500 to $8,500+
It is important that you make sure that your charter flight includes all the costs like the landing fees, fuel, fuel surcharges, catering, taxes, ramp fees and any overnight expenses for the crew. If a plane will not be available at the local airport, you will be charged a repositioning fee so that you can get your desired plane. Additionally, if you are flying only one way, you may have to pay the deadhead cost, because the plane will have to fly back to its base.
---
There are different issues that you need to think about when you evaluate your private aviation options. No matter what you opt for, your ideal program should not be solely based on cost. There are a number of regulations as well as third party audit companies that will cover all the important aspects like operations, training, safety, procedures and maintenance. The FAA offers a Code of Federal Regulations that has set regulations for the requirements for maintenance, safety regulations, as well as pilot certifications. Many charter companies increase the benchmarks so that there is more training as well as added security measures. Many companies offer proof of these standards through audits byindependent auditing firms.
Aircraft are  available in different sizes in order to accommodate different sized groups as well as respective baggage requirements. In private jet transportation the size of the luggage does not matter, but you still may want to consider the age of the aircraft, its maintenance history, as well as the amenities that it will provide you. For example, an older model aircraft will appear more worn and may not give a good impression to your clients. If you prefer access to new aircraft, make sure that you ask its age, so that you can know the condition of the aircraft. Older aircraft don't have amenities like private lavatory facilities and they may be less fuel efficient. The fuel costs a lot, so it may be a good idea to invest in new models that are energy efficient. Old jets have a reduced operating cost, so you may save money in that regard.
FAA mandates that all flight equipment be checked regularly for its functionality.  Fractional as well as charter operators provide regular maintenance to the fleet that is in accordance to the guidelines that are provided by the CAMP or AAIP program. Reputable flight providers will give you the maintenance schedule of the aircraft as well as all the major repair work that has taken place. Another point of enquiry is how the operator will address the maintenance issue if the need arises during the flight. Inthe case of major maintenance issues,you will want to know if another aircraft that will be provided to you as a customer. It is important that you know what the insurance policy of the provider's company is so that you know the limits as well as the coverage that you will get.
Private aviation providers have to meet the provisions that have been specified by Part 91 and/or Part 135 of the Federal Aviation Regulations. Most reputable providers tend to exceed these provisions by implementing additional safety measures. Most of the operators generally have a safety management system (SMS) that they use to manage safety. In addition to this, it is important that the provider is audited by a third party, so that you can check the status of the fractional provider as well as the charter operator.
Other safety considerations include:
You need to confirm that a charter or a fractional operator is appropriately certified by the FAA and a third party auditor if the information is available.
Make sure that you see the safety history of the charter operator, which includes information about  the flight crew, the aircraft, as well as reported accidents, operational measures taken, as well as the maintenance schedule.
The charter provider or fractional should have established emergency provisions and safety procedures.
See if there is a record of any previous accidents or incidents and ask about the safety record of the operator. The number of incidents may be a red flag, but it will also help you to learn the safety measures that have been implemented since the accident.
You may want to ask the FAA if they have taken any corrective actions against the charter operator or fractional provider and/or one of its flight crew members.
It may be a good idea to ask if the FAA has ever taken any corrective action against the charterorfractional aircraft pilot. The FAArequires all charter and fractional pilotsto hold an Airline Transport Pilot License (ATPL), which is the highest level of aircraft pilot license. Beyond the license, the companies have differing standards regarding qualifications. Most of these companies provide regular simulator and in-aircraft training and also have safety procedure evaluations. Many others will tout the number of flight hours that the pilots have completed, so that they can demonstrate to you that the crew is experienced. Some of the important aspects of this experience are:
Total flight hours as Pilot-in-Command
Total flight hours as Pilot-in-Command of a specific aircraft type
Make sure that your charter or fractional provider give you all of the required information about theirlicenses and qualifications, In addition to this, you should also inquire about the personnel background checks of pilots and other crew members that should be a part of the hiring policy of the provider.
It is important that you check the number of years that the provider has been in the business, as well as the number of hours that the pilots have accrued, so that you can understand their experience level. You may also ask if the crew has experience with special operations, like flying over mountains as well as water.
The fractional or charter companies generally arrange the following:
airport clearances
FAA requirements
flight times
insurance
issues 
security
However, you may want to ask about the provider's service standards and if the crew has training in customer service. In addition to this, you may also want to ask them if they have customer satisfaction ratings.
You can inquire about additional amenities available including:
Food and beverage selections
Audio and video options/electronic entertainment
Ground transport
Flexibility if there would be any changes in the schedule
Sleeping accommodations
In flight amenities like spa treatments
---
If you want to choose the best option for yourself, you will have to consider a number of different options, starting from how frequently you fly.
More than 400 hours every year? Whole aircraft ownership or lease.
Between 50 to 400 hours every year? Fractional ownership.
Less than 50 hours every year? Fractional jet card or jet charter card membership.
Less than 20 hours every year? On-demand charter
Where do you want to fly and how far is it?
When do you want to fly? Will it be a onetime thing or recurring trips?
How much do you spend on air travel? Take into account the air ticket, accommodation, ground transportation, meals, and personnel time.  How would travel time vary by arriving at the closest possible airport versus the closest airline facility? Keep all these things in mind when drafting a budget.
When do you plan your trips? Is it sudden or well in advance.
How many people will you travel with? How much luggage will you have?
Do you prefer to fly on a fleet managed by a single operator?
Do you have any preferences?
What would be most efficient for you?Ownership, fractional ownership or cards? Can your business take advantage of the depreciation through tax deductions?
Will private aviation really help you out?
---
NetJets is the pioneer of the fractional ownership concept and they have the largest fleet as well as clientele. Other than fractional ownership, they also offer jet card programs and have a wide variety of aircraft that you can choose from. Some of the advantages of NetJets programs include:
Safety is their first priority, which means that they give training to their pilots. In addition to this, their team pays special attention to stringent maintenance plan and operational procedures.
They have some of the best aircraft that you can choose from. They offer 13 safe and reliable light, midsize and large cabin aircraft to their clients that can accommodate 7 to 14 passengers.
Their flight range is up to 7,700 statute miles.
The service team is dedicated to all the owners and cardholders and is available 24/7, 365 days per year.
They boast of anIntelliJet flight tracking and reservation system to take care of all your travelling needs that includes security arrangements, inflight catering, as well as ground transportation requirements.
They have vast experience in handling fractional ownership in the private sector.
NetJets offers fractional aircraft ownership, NetJets Lease and theMarquis Jet Card.
NetJets fractional aircraft ownership includes buying the share or the number of hours that you will need the aircraft for, on yearly basis. They will take care of small details like hangaring, maintaining, pilot procurement, as well as other details that are associated with private aircraft ownership.
The best part about the company is that your aircraft is ready within a couple of hours and you are given the option to trade up or down, in order to accommodate the group that you are travelling with. You also have the option of selling your share back to the company at the end of the contract, which ranges from 2 to 5 years as an investment in your travel needs.
When you buy a NetJets lease, you lease time on a specific serial numbered aircraft in the NetJets U.S. fleet. You will get to enjoy all the advantages of a NetJets Share Owner without actually buying the assets.The fixed term leases range from 24 to 60 months. You are given access to the fractional fleet, without the financial commitment, as the Marquis Jet Card will give you jet access witha notice period of just 10 hours. Thanks to the program, you will have access to 10 different aircraft that you can upgrade or downgrade any time you want. Marquis Jet Card members get the same services and importance as the NetJets' fractional owners. The prices for this start from $149,900 for a 25 hour card in a Citation Encore and goes up to $363,900 for 25 hours in aGulfstream G450, as well as FET and fuel surcharges.
NetJets has the best fleet in the industry that will provide travelers with the safety, luxury, and comfort levels they want.
Sentient Jet stepped in the world of private jet card in 1999 and ended up changing the world of private aviation. The company has more than 14 years of experience and serves more than 3,600 cardholders. They are professionals that are dedicated to high standards, be it in safety, service, or innovation. They have implemented specific proprietary initiatives that includes operating a 24/7 professionally staffed Command Center and establishing an Independent Safety Advisory Board.
You get access to carefully selected aircraft as well as operators that have passed the Sentient Certified operator certification program.
The Sentient 9-Point Safety Program mandates the activities and the operators that participate in the program. The program is guided by an Independent Safety Advisory Board and has a Chief Safety Officer. It is because of these efforts that Sentient has maintained a high level of safety standards.
The average flying time of their pilots is 9,400 hours.
Sentient Jet offers an hourly card program.
This is an hourly card that allows you to choose from four categories and two classes of aircraft while giving you  locked-in ratesfor one year on  aircrafthourly rates and fuel surchargesThe card  is valid for 12 months from the date of purchase and is non-refundable. Because of the card, you get to enjoy a number of additional benefits that include mechanical recovery as well as guaranteed aircraft availability.
The Sentient Jet Charter Program is for individual itineraries and allows you to buy individual flights on demand as per your need while giving you the flexibility of selecting the jet type. 
Air Partner is one of the most acknowledged names in the world of private aviation and has around 20 offices that span all over the world. The company is known for their financial stability, quality standards, as well as innovative solutions, which is why they have been reserving a spot for themselves in Fortune 500 companies since 1961.
Their team of professionals has earned a name for themselves because of the quality services they offer to the clients. Their flights are always on time and the company is known to offer thousands of flights every year. They function around the clock and even arrange group charters for 20 or more passengers.
Air Partner has a number of different jet services to offer to their clients, which includes JetCard membership, on-demand jet charter, and Charter Management Program (CMP). If you have the JetCard, you can choose from two membership types, which includes JetCard and JetCard Sterling. The JetCard allows you to fly with their latest aircraft. After you have selected your membership, you are free to choose your flight hours, cabin size, as well as the hourly rates. In addition to this, you also get to enjoy:
Availability of aircraftwith as little as 12 hours notice
Refundable account balance and hours that don't expire
20% discount on round trips
No peak day restrictions, management fees, and long term contracts
Flexibility to switch cabins without any penalty
Air Partner JetCard has been named the "best priced….most flexible" for three consecutive years by aviation consultant Conklin & DeDecker. As the company's customer, you will have an account manager who will look after you from the time you book till the time you reach your destination. These account managers are available around the clock and will ensure that you get the highest level of comfort with Air Partner.
Magellan Jets have a wide variety of membership programs as well as charter services that provide various options to their clientsaccording to their individual needs. Some of the benefits of their membership are that there are no fuel surcharges, no repositioning fee, and your aircraft is ready for flight in a short amount of time.
The company's aircraft are modern and designed to provide comfort to their clients. Before taking off, Magellan Jets runs a PASS report after a thorough inspection of the aircraft, which includes a review of the insurance of the aircraft, pilot's hours, operational limitations, as well as other formalities. They have a flight support team that is always there to serve you. Some of the services that the team will provide you include weather and flight tracking, ground transportation, and in-flight catering. Magellan Jets offers on-time departures, state of the art equipment, and competitive pricing.
Magellan has a wide variety of options to offer to their card holders. The card options start with the 10 Hour VLJ cards, exclusively on the Eclipse 500 Jet, which is great for quick regional trips and are priced at $34,950. Customers have the flexibility of choosing the number of hours as well as the plane, because there are no restrictions like fuel or peak surcharges.
Wheels Up is a private aviation company that allows people to fly private with their amazing prices. They have an affordable one-time initiation as well as low annual dues that start from the second year. The company offers their customers access to 75 aircraft. Their fleet includes exclusive 8-passenger Beechcraft King Air 350i'sand the popular 8-passenger Citation Excel/XLS aircraft. All their aircraft are operated with the help of Gama Aviation and boast of lavatory, Wi-Fi, and a refreshment center. Kenny Dichter, the creator has made sure that the company remains functional 24 hours and provides the ultimate in consistency, certainty, as well as safety. They also have access to theWheels Down program that features a full-service luxury concierge.
This is ideal for individuals who want a safe aviation experience for themselves and their families.
This is great for companies who want a safe aviation experience without the long-term commitment.
The membership automatically gives you the "pay-as-you-fly" option, where you don't have to purchase the hours. All the members have access to the fleet all-round the year and a guaranteed availability for 300 days. The hourly rates are fixed at $4,295 on the King Air 350i, and $7,495 on the Citation Excel/XLS.
If you place funds on account in advance, you will get access to aircraft withguaranteed availability all year-round. The program starts at the $50,000 level, and the balance will never expire.
---
There are so many options that you can choose from when it comes to choosing a private jet. Since there are so many options, your choice for a business trip and leisure trip may differ. In order to make sure that you are making the right decision, it is recommended that you compare all the options that are listed below:
Option
Advantages
Best For People Who Fly
Purchase Increments
Commitments
Whole Aircraft Ownership

Easily available throughout the year
You get easy access to your jet

400+ hours per year
Whole aircraft
3 years minimum
Fractional Ownership

You get to buy the amount of aircraft operating time you require
Maintenance, storage, and crew is all handled by the provided
Expert aircraft and crew
Fixed rates
Access to entire fractional fleet
Repurchase after 5 years

50 to 400 hours
per year
50-hour increments
5 year contract but there are other options
Fractional Jet Cards

Access to all kinds of aircraft
Maintenance, storage, and crew is all handled by the provided
Expert aircraft and crew
Fixed rates
Access to entire fractional fleet
Repurchase after 5 years

25 to 100 hours
per year
25-, 30 or 35-hour increments

Valid for one year
Unused hours are refunded in some cases

Jet Charter Cards

Access to all kinds of aircraft
Fixed rates

25 to 75 hours
per year
It is like a debit card account where you deposit money

Never expires
Unused hours are refunded in some cases

On Demand Charter

No commitment like with fractional ownership or jet cards

Less than 25 hours
per year
Pay per flight taken
None
Charter
Cards
Lastly, it is important to remember the following things:
Know all the costs and get the estimate in writing. Make sure you know how you will be billed.
Make sure the operator knows how many adults, kids, and pets will be onboard.
If you have any special needs, communicate it to the operator.
Find out the departure and arrival airports and the private air terminals (FBOs) that will be used at each airport (many airports have more than one). Make sure that you get the contact details of the FBO.
Learn about all the security procedures and get a photo ID for all the passengers.
Get details about the pilot as well as their contact information.
Arrive at the FBO at the given time.
---
These are some important terms that you may come across:
This is applicable for noncommercial aircraft. Part 91 of FAR is operated by company that is under "operational control" during recreational use, other than aerial. It is also known as private carriage.
This is applicable for charter aircraft. FAR Part 135 looks after the "common carriage" operations. The operators have to comply with the requirements regarding maintenance, training, and paperwork. Business charters generally function under FAR Part 135.
This is the flight time that is marked from as soon as the aircraft leaves the ground till the time it lands back.
This stands for "Approved Aircraft Inspection Program" and is a list for safety measures.
This is a private company that offers management and flying schedules to private andcommercial aviation.
This is the fee that the aircraft charges if it has to return without any customers. You pay this when you fly one way.
This is the Federal Aviation Authority.
This is when the provider flied out of the "primary service area" and the people on board have to pay the deadhead cost.
This is the service provider at thepublic-use airport. They provide aeronautical services like tie down, parking, fueling, hangaring, flight instruction, catering, aircraft rental, aircraft maintenance, and ground transportation.
The card provider and fractional operators tend to include a certain amount for fuel and have a surcharge if the cost goes above the allowance.
This is the time that the owner will be charged for a single flight segment flown non-stop from a departure airport to thearrival airport.
This is the captain who has the ultimate authority for the safety of the flight.
This is the cost of getting inside the aircraft to start your flight. If an aircraft flew from one airport to your airport, you will be charged positioning fee.
This is the area that the provider operates in. Any flights outside this area incur an extra cost.
Waiver allows a customer to be charged for the actual flight time.
This is the number that helps in identifying a plane. The number is painted on the tail of the aircraft.
This is the time that the aircraft spends on ground before the take off and after landing.