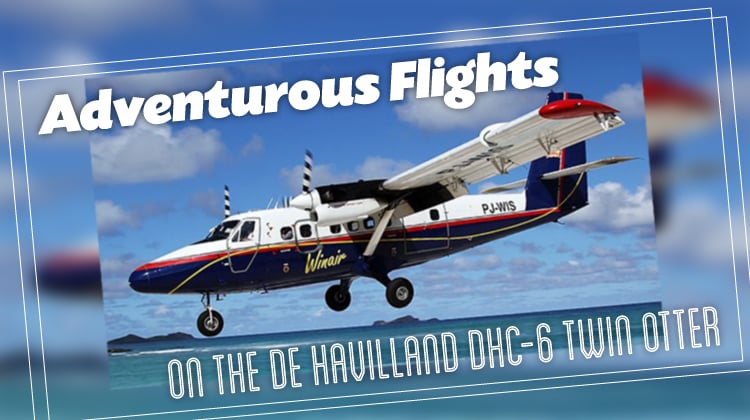 For most flyers, it's quite a rare occasion to hop on private planes, and land on or take off from bodies of water. However as you charter for a private, you'll be certainly be in for a treat. The De Havilland DHC-6 Twin Otter is one amphibious aircraft which you must certainly charter for. This 20 seat aircraft both has spacious interiors, plus the capacity to take you both to dry land and rivers or seas.
Additionally, the aircraft has Short Take Off and Landing (STOL) capabilities. This means you'll have more options of airports to choose from. If you're opting to reach closer your intended destination, you may do so by flying on the De Havilland DHC-6 Twin Otter. It also has the ability to reach or fly from remote locations. This is just the aircraft to best fit your adventurous flying requirements. Know more about the specifications of the De Havilland DHC-6 Twin Otter and charter for your very own, private flight today.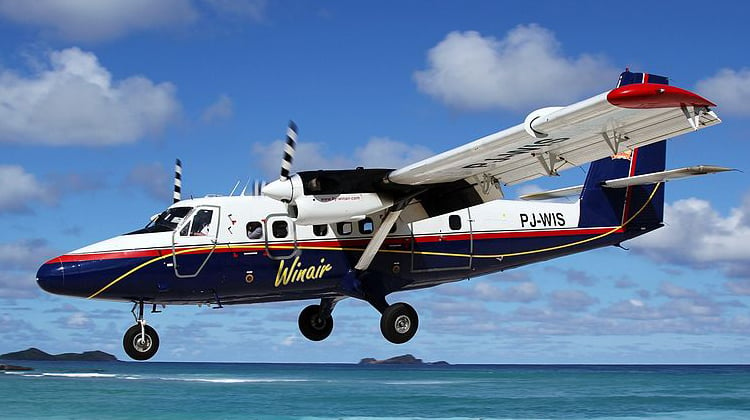 Photo Credit: Timo Breidenstein
Spacious, Convenient and Practical
This aircraft's interiors simply have the spaciousness you'll need to move around and be comfy throughout an hour-long trip. For instance, its standard passenger seats can be reclined to your liking. It also has a WiFi connection so you can opt to stay connected with your friends, family and professional networks. To stay on top of your ventures, you can opt to use your internet access to read your emails or update your cloud based documents.
These interior details can be further telling of how your ride on the De Havilland DHC-6 Twin Otter can get enjoyable:
Space is equivalent to 20 passenger seats
Height of Interior: 2.47 meters
Width of Interior: 1.95 meters
Capacity for Luggage: 321 cubic feet
Approximate Take Off Weight: 12,000 pounds
Steady Speeds on Adventurous Journeys
Amazingly, this aircraft is also flown for skydiving. You can even sneak in a breather and embark on a sightseeing spree to appreciate the mountains, cities and bodies of water you'll fly over. If you're flying from Toronto, Canada, the farthest you can reach would be Nova Scotia, Missouri in USA, and other equivalent distances. Would you also need to max out the flying range of this aircraft? Then it would be safe to inquire about its allowable passenger and load capacity. In reference to your intended location, routes and flight schedule, a lighter aircraft leads you to farther destinations within faster paces.
Have a look through these performance specifications, to gauge how fast and far this aircraft can go:
Speed: 210 knots (kts) or nautical miles per hour (nm)
Range: 700 nautical miles or 1,296 kilometers
Maximum Altitude: 25,000 feet
Climbing Rate: 1,600 feet per minute
Background Information
Manufactured by de Havilland Canada and Viking Air, the De Havilland DHC-6 Twin Otter was first flown in 1965. It currently has over 900 units built and being flown all over the world. Since its introduction, this aircraft has had over 14 variants which were developed for different applications. The plane served for the Canadian Forces and the US Army. Other units functioned for civilian trips. This aircraft is usually compared with these counterparts: Dornier Do 228, Antonov An-28, Britten-Norman Islander and PZL M28 Skytruck.
If you're gearing up for an adventurous flight, the De Havilland DHC-6 Twin Otter would definitely be your ideal choice. This plane's Short Take Off and Landing (STOL), plus amphibious features can take you to more airports in challenging-than-usual terrains. Charter a ride on this aircraft by seeing our system below and getting your very own live quote today: