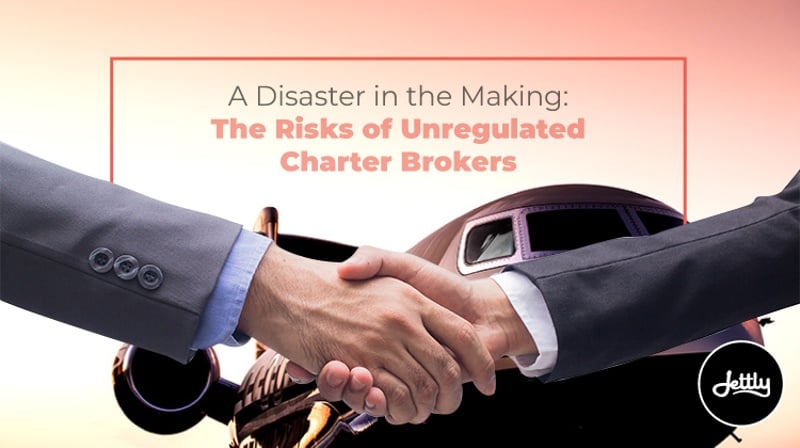 When people book commercial flights, they feel comfortable because they know their investment is protected.
Sure, things can go wrong. Sometimes flyers find themselves arguing with airlines over cancelled flights. In the case of Thomas Cook in the UK, vacationers ended up stranded.
Bad things happen but commercial flyers enjoy protection from consumer agencies and the airline's contract of carriage – even in the event of a bankruptcy.
Many private flyers may be surprised to learn that the same rules don't apply to private jet travel.
The Dark Side of Private Charter Jets
While the FAA employs rigorous safety regulations for private aircraft and pilots, the broker side of private flying is largely unregulated in the United States.
Also, people don't understand the confusing fine print. This means that flyers often find themselves losing several thousand dollars when brokerages go bankrupt or natural disasters occur.
Costly Hidden Taxes and Fees
Unregulated private charter brokers have a habit of tacking on hidden taxes and fees.
Pilot accommodation, expensive catering, landing fees, Wi-Fi – if a private jet charter broker isn't accountable to any agency, they'll squeeze every penny they can.
Losing Payment for Cancellations or Bankruptcies
Everyone's heard a horror story about airlines going bankrupt or cancelling flights on short notice.
With unregulated private flights, the options for recouping financial losses are extremely limited. In many cases, the fine print may exempt a broker from covering any loss for any reason.
Malicious Fine Print or Confusing Language
Sadly, misleading marketing is rampant in the private jet industry. Website photos promise one thing but deliver something totally different.
Even savvy flyers have trouble protecting themselves because the disclaimers and fine print contain doublespeak or purposely misleading language.
No Opportunity for Legal Recourse
If a flyer doesn't sign their rights away with sleezy fine print, he or she may still have to spend a fortune in legal fees to recoup their lost investment.
How to Stay Protected
The most important thing an informed private flyer can do is book through companies registered with the Travel Industry Council of Ontario (TICO).
TICO is a not-for-profit agency responsible for overseeing all things travel in Ontario and protecting consumers from fraud and lost money.
Why TICO? TICO has a strict code of ethics travel companies must agree to and abide by if they want to become a TICO registrant, such as:
Conducting business with integrity, respect, and fiscal responsibility.
No innuendos, doublespeak, or misleading marketing language.
Accountability in case of a customer complaint.
Cooperating with TICO officials to resolve any complaint as swiftly as possible.
Best of all, TICO allows travelers to file complaints through their portal if something doesn't live up to the promised expectations or hidden fees were tacked on.
Everyone can enjoy the protection of booking through TICO-registered agencies – no matter where they live.
Book with Confidence Through Jettly
Jettly is a proud registrant of TICO. Everyone who books through us enjoys comprehensive consumer protection. In the unfortunate event that unforeseen circumstances like weather forces cancellation, the customer's funds are always protected – anywhere in the world.
We also adhere to the strict TICO code of ethics for marketing, conflicts of interest, accountability, and clear disclosure policies. We support TICO's mission wholeheartedly because we want to keep our customers happy.
Learn more about Jettly's code of ethics and why we're the best choice!