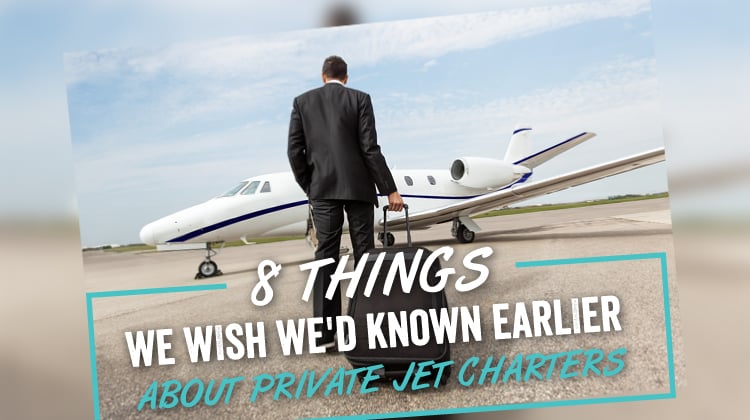 Love flying private jets? Got a passion for air travel? The private jet charter industry is thriving and there are more opportunities than ever to get involved. Whether you want to own a private jet charter business, work for one, or fly one, there are opportunities waiting for you! But, before you get started, there are some things you have to know about private jet charters that might just change the way you think about the industry:
1. They're not as expensive as often hyped up to be: The media and most private jet charter businesspeople want to continue to sell this idea to you for obvious reasons. The more expensive they claim they are, the more that rich and famous people are attracted to them, and the more the average worker is dissuaded from entering the industry. But with many private jet charter companies around today, it's become all the more affordable for the average worker with good savings to join in.
2. I could afford to fly in one: All you need is a good amount of savings and information to take to the skies. Private jet charter prices differ based on several factors, including the size of the jet, the type of jet, and the distance you want covered. Just make sure you do your research and find one that suits you like a glove.
3. They are infinitely better than first class travel: If you're used to flying first class and want to try something extra special, fly with a private jet charter. Imagine first class comfort on steroids. Be warned… once you start, you'll never want to fly a commercial airline again!
4. They're just as safe: Some people assume that private jets are dangerous just because they've read about a freak accident. With trained pilots, engineers, and employees doing their jobs properly, it's just as safe as any other form of air travel.
5. It's a lucrative business: Although running a private jet charter business can be very capital intensive, it's still extremely lucrative, and is more than worth it.
6. You can work for one: From the kitchen to cabin crew, from the accounting team to legal counsel, no matter your area of expertise, there's a job opportunity for you in the private jet industry. Fly in a private jet and get paid for it!
7. Not everyone flying on a private jet is a billionaire: Private jet charters are a far more affordable alternative to buying a jet, so not everyone using a private jet charter is a billionaire. If you're successful and are fed up of flying commercially, it might be something you should consider!
8. It's never too late to start: No matter your age, seize the moment! With this information in hand, take advantage and get the most of the private jet charter industry.