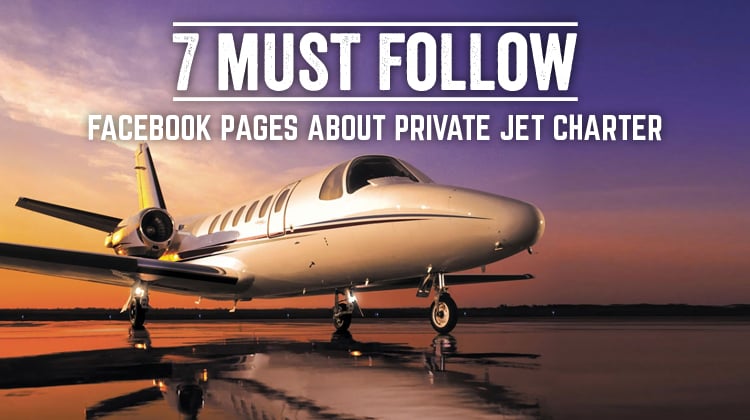 Private aviation charter is a young, bustling industry with new businesses cropping up and bringing innovative ways to provide their services. Likewise, business jet manufacturers are continually coming up with fascinating technologies that make air travel faster, safer, and more comfortable than before. All this makes private aviation an exciting world to keep track of, whether you're an investor looking for your next prime opportunity, or simply a fan who likes to avail of the service from time to time. Check out these great facebook pages on private jet technology below.
Cessna Aviation Corporation
Cessna is one of the most recognizable names in private aviation; they have the largest family of business jets in the world, as well as the incredible number of small piston-powered planes they're famous for. Their Facebook page contains a great deal of information on their planes, including those belonging to Cessna Citation family, the brand name that designates their business jets.
https://www.facebook.com/CessnaAircraftCompany/
Gulfstream Aerospace Corporation
Gulfstream manufactures some of the most impressive private jets there are today, so if you're looking to invest in one for your charter business, you'll want to stay informed of their latest offerings. The Gulfstream Aero Facebook page provides plenty of news on their awe-inspiring aircraft, as well as the technologies they employ.
https://www.facebook.com/GulfstreamAero/
Bombardier Business Aircraft
Another manufacturer of some of the world's most exceptional business jets is Bombardier, and their Facebook page does an excellent job of showing it off. There you'll find videos that feature their stunning aircraft, both in terms of performance and luxury. They also have interviews with the brilliant people who develop the jets, revealing the thought process for the different design aspects.
https://www.facebook.com/bombardierjets
Aviation Week
Aviation Week posts commercial and private aircraft news, including the latest from civil aircraft manufacturers. The page also has a calendar of trade fairs and other events related to the industry.
https://www.facebook.com/avweek/
Blue Star Jets
Blue Star Jets, a broker of private jets based in New York, has access to an impressive range of aircraft, from turbo props all the way to jumbo jets. Their Facebook page contains updates on empty leg flights and other hire deals.
https://www.facebook.com/bluestarjets/
PrivateFly
PrivateFly is a UK-based private flight agency that books many flights in Europe and other parts of the globe. Their Facebook page posts updates on their most popular routes, as well as private aviation news. They've also got videos that provide an inside look into the aircraft that they offer, as well as the different features of their service.
https://www.facebook.com/PrivateFly/
Charter Jets
The Facebook page of this Lithuania-based private jet charter company will provide no shortage of photos to inspire a sense of wanderlust.