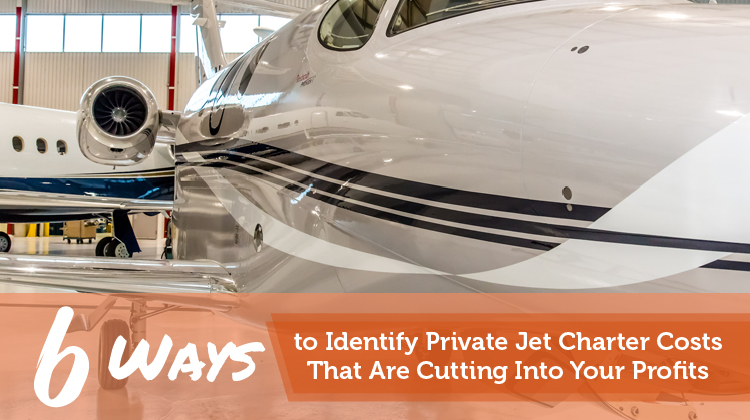 With the high operating costs of running an aircraft charter business, the profit margins early on might be worrisomely slim. This is why, at this stage of your business, it's crucial to be prudent about your costs and make sure you aren't spending more than necessary. Here we look at a few ways to help you spot the expenses that are needlessly chipping at your profits.
1. Run surveys to check which services make a difference in customer satisfaction.
While you may feel that certain cabin luxuries and value-added services are essential in giving your customers the in-flight experience they want, these things might, in fact, be costing you money while not even mattering that much to your customers. Try your best to get feedback from your customers; this will give you insight into what they liked, and what they didn't even notice. You might have shelled out a great deal of money on an aspect of your in-flight entertainment that very few of your passengers cared for, or furnishings that typically go unnoticed. Surveys can help you pinpoint where you can safely cut costs.
2. Implement software systems to make maintenance more efficient.
There are sensor-based aircraft health monitoring systems that tell you which parts will need maintenance and where. This can save you a lot of money by keeping you from having too short intervals between preventive maintenance checks – and more importantly, avoiding your plane getting grounded because of damaged parts.
3. Use business management software suites to keep track of your operational costs.
There are also cloud-based software packages that you can use to keep track of your business expenses. These provide real-time data and analytics to help you spot where you might be spending more money than expected.
4. Compare the costs of having in-house employees versus freelance and outsourced.
Depending on the positions required, it might be much more cost-efficient to outsource the work or find someone to do it on a contractual basis. This applies to positions such as marketing, IT, customer service, and data entry.
5. Hire an aviation business consultant.
Especially if this is your first foray into an aviation business, it might be worth your time to work with people who know the industry inside out. They can give you valuable insight into your processes and budgeting, and lead you to suppliers and partners that can give your business the deals it needs to grown your margins.
6. Analyze the competition.
Study the services and prices offered by other charter businesses, not only in your locale but other cities as well. Also, try to understand as much information as you can about how they're running their business: how many employees do they have in-office, what sort of partnerships do they have, and how do they advertise? This way you can get an idea of what works and what doesn't.