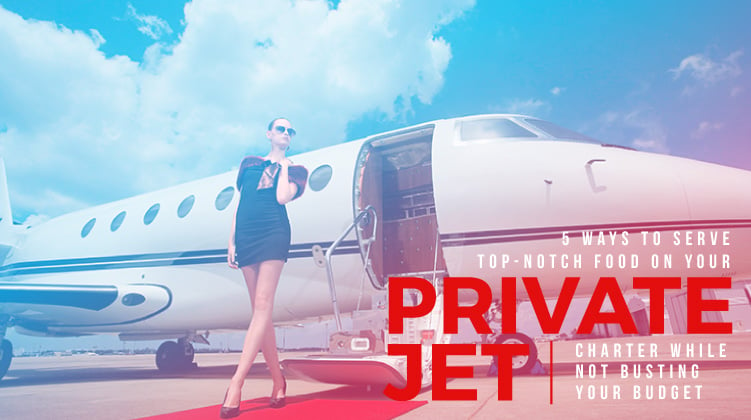 For many customers, the in-flight food can often be one of the most memorable parts of the trip; this can be a good or bad thing for the company, depending on the quality of its offerings. This is especially crucial to a service such as a private jet charter, where passengers expect luxury in every aspect, and rightly so. Furthermore, great in-flight food can be leveraged in a company's marketing efforts, on top of generating positive word-of-mouth.
The good news is that serving delicious food on your flights doesn't necessarily mean breaking your budget. Below, we look at five ways to serve up a wonderful culinary experience on your flights, without needlessly large costs.
1. Explore themed or regional menus
Depending on where your company is based, or your flight destinations, consider the possibility of serving meals based on a regional theme. This allows for a more interesting and appealing dining experience, without necessarily costing an arm and a leg in raw ingredients. Find a chef that specializes in your selected cuisines.
2. Have a broader menu created around fresh, simple ingredients
A wide range of menu options is certain to please your customers. However, when you want to serve exotic foods made with rare ingredients, you may be restricted by your budget, allowing you to have fewer options. If on the other hand, you and your chef can create a broad menu of delicious, luxurious meals made of less expensive ingredients, you can save more while offering your customers more options at the same time.
3. Avoid using expensive restaurants
Expensive does not always mean delicious. There are many affordable restaurants out there that offer great dishes, and you can use these to cater to your flights. Do your research by looking up recommendations online, and have someone from your company personally sample the restaurant's offerings to determine which dishes are delicious and within your budget. Obtain the necessary information regarding the safe handling of each dish to make sure that all your food is good for your longest flights.
4. Get your customers to pre-order
Another thing you can do is to get your customers to preorder. This way you don't prepare food that isn't ordered, and you can even adjust your purchasing of ingredients more adequately. Study the records of your customer's meal choices to figure out what's popular and what's not, and adjust your purchases (or even your menu) as necessary.
5. Create a good relationship with your suppliers
Whether you purchase raw ingredients or have a restaurant or caterer provide dishes for your flight, make sure to build a good relationship with your supplier. This not only gives you the possibility of better deals but also ensures that you get fresh, high-quality food to serve to your customers.