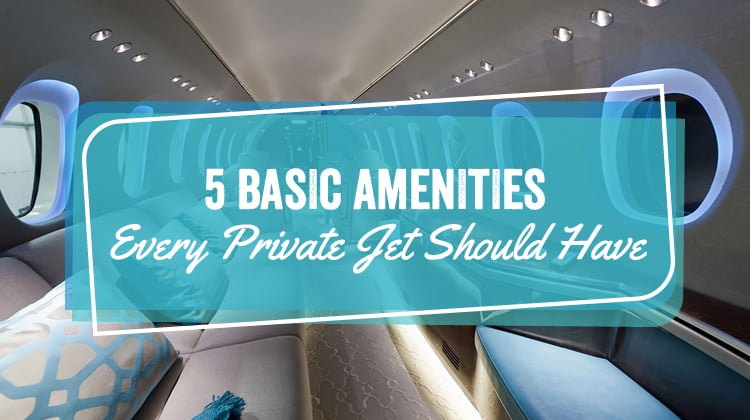 Purchasing or even renting a private jet is something that most people haven't done before. If you're going to move forward and try a flight on a private jet, make sure that you know a few elements overall. In this article, we help you break down what you should look for, and what you may need to traverse the globe in peace.
Jets come in all different sizes, shapes, and styles. Some planes are designed for those traveling on business; these jets tend to have a small number of passenger seats, but a large amount of conference room space or working space. Meanwhile, there are much smaller planes that can only seat a handful of passengers, which will typically be cheaper to hire. If you get in touch with a company that charters private aircraft, you most likely will get a lot of options to consider. Of course, if you don't find what you want from one company, you'll find that there are others out there, which is an important thing to consider.
When you're shopping around for a company for your next (or first) private flight, here are a few things you should expect from your charter experience.
1. Top-notch service
While this may seem an issue easily solved by simply flying in first class with a commercial airline, there will be no confusion as to who is the ultimate VIP when you are on a private flight. The undivided attention of trained and experienced professionals is unparalleled, and the perfect attention to detail and accommodation is guaranteed with a dedicated and professional service staff.
2. Full-service kitchen
To better allow the skillful staff to attend to your needs it is important to provide them with the appropriate tools. A full kitchen, with all the available amenities, is an absolute must for providing an enjoyable and relaxing flight. Whether it's preparing a delicious meal, or a round of delectable cocktails from the masterful bartender, having this essential resource must be a top priority. There is also, of course, the possibility of catered meals, perhaps supplied by a Michelin-star chef, that would indeed require the appropriate appliances.
3. Latest technologies
To further accommodate the perfect voyage it is imperative to have state-of-the-art equipment. Whether for maintaining connectivity with the most current networking devices, or immersing yourself in the latest blockbuster with a captivating theater system, leading-edge technology is a fundamental requirement on a properly appointed jet. There is really no substitute for the proper toys when it comes to a relaxing flight.
4. Comfortable lounge and furniture
An obvious necessity for enjoying all of this is luxurious furnishings. Plush couches, reclining seats, and even king-sized beds are just a few of the possible fixtures that should be on the list of must-haves. Without the appropriate furniture, everything else will be irrelevant and superfluous. You simply cannot enjoy the rest if you are stuck in a drab lounge, forced to spend hours in an uncomfortable seat.
5. Full-size bathroom
While this may seem an unnecessary and extraneous amenity, it should most certainly not be overlooked. Even on the shortest flights, it is vital to arrive refreshed and invigorated, and what better way to achieve this than with a bracing hot shower. Allowing for supreme guest comfort and enjoyment, the full bath is critical for completing the ultimate private ride.
While certainly not an exhaustive list of what to look for on a private flight, these are absolute essentials to consider when comparing your options. With these fundamentals, every flight can feel like an afternoon at the spa, or a more productive a day in the office.
Benefit factors and issues
There are charter options that will help you out with a large group, but it's not the same as commercial options. It's imperative to understand that as you look into getting seats and flights amidst chartered solutions. Luxury liners are really meant for those that are working with smaller groups overall, which is the important thing. Keep that in mind moving forward.
The most incredible benefit of getting a private solution is that you don't have to deal with other people. You don't have to worry about overcrowding, you don't have to worry about waiting in long lines, and you don't have to worry about boredom that sets in as you wait while waiting for boarding times, when your flight gets delayed, and during layovers. When you go with a private option, you'll enjoy the beauty of the skies on your own terms.
Even though all of these things can sum up great benefits, it's important to realize that there are some downsides. Mainly, the costs are what will cause you to think twice about this. Yes, you are going to have to pay a little more to fly in this manner, but with the fee comes a lot of great benefits. While not everyone can move forward with this solution, it's imperative to look into this as a way to make moves, fly around the country, and enjoy greatness overall.
There is a lot to think about when you're going to hire any service. This becomes a luxury that not everyone can afford, but it is certainly better than commercial solutions. If you're going to move forward within the world of luxury flights, make sure that you take your time to figure out your budget, and whether or not you want to invest in this option overall.