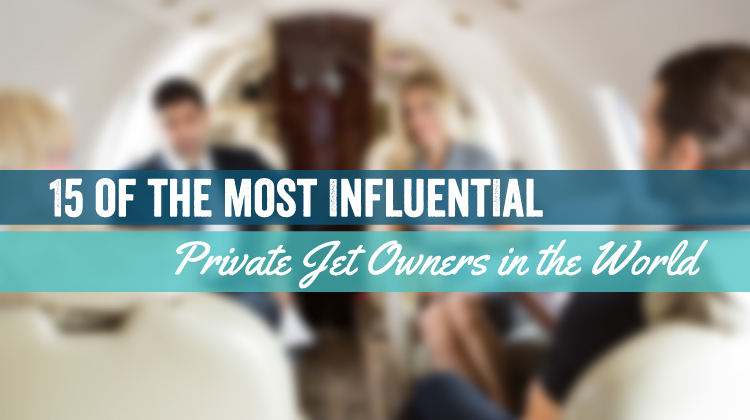 The glamorous private jet lifestyle is filled with some of the world's most influential people, with millionaires, billionaires, businesspeople, celebrities, prominent sports figures, and politicians all counting themselves as passionate private jet owners. So let's take a look at some of the biggest names in the world of private jet owners . . . some of them may surprise you!
Donald Trump: Love him or hate him, there's no surprise here. Billionaire, real estate mogul, and President-elect of the United States Donald Trump boasts one of the largest private jets in the world.
Oprah Winfrey: During her commencement address at Duke University, which also awarded her with an honorary doctorate, talk show queen Oprah Winfrey said that owning a private jet is one of the marks of being truly successful.
Bill Gates: Microsoft co-founder and recipient of the prestigious Presidential Medal of Freedom, Bill Gates is the world's richest man, so it's not surprising that he owns and flies in his own luxury private jet. He recently spoke with US President-elect and fellow private jet owner Donald Trump; no doubt their private jets came up at some point!
Prince Al-Waleed bin Talal al Saud: This Saudi prince, philanthropist, and business magnate owns the most expensive jet in the world, an Airbus A380 worth over $500 million.
Roman Abramovich: It isn't much of a surprise to find Russian billionaire and owner of the English soccer team, Chelsea Football Club, on this list!
Jimmy Buffet: The American musician and businessman owns and flies his own private jet, the best way to get to Margaritaville.
Jackie Chan: The comedy action legend is also a private jet lover, which is perfect for his jet-setting lifestyle.
Jim Carrey: A funny man he may be, but the Hollywood comedy king's private jet is no laughing matter!
Angelina Jolie: Philanthropist, role model for millions, UN ambassador, and an incredibly gifted actress, Jolie also owns a fantastic private jet.
Harrison Ford: Star Wars and Indiana Jones legend Harrison Ford is another private jet owner. Not surprising when you consider all of those years spent in the cockpit of the Millennium Falcon!
Tom Cruise: Feeling the need for speed, Top Gun star and world famous actor Tom Cruise is also a proud private jet owner.
Mark Zuckerberg: The Facebook founder is one of the youngest billionaires in the world, and "likes" the industry, boasting his own private jet.
John Travolta: A pilot in his own right, a renowned philanthropist, and of course an excellent actor, John Travolta is the official ambassador-at-large for Qantas Airlines, owning a staggering 11 jets, including a luxurious Boeing 707!
Celine Dion: She initially stunned the world with her voice, and has since become a role model for so many. It shouldn't surprise anyone that her private jet is nearly as beautiful as her voice.
Jay Z: Rapper turned businessman and political activist, Jay-Z received one of the most glamorous Father's Day presents ever from his wife Beyoncé . . . a $40 million Bombardier Challenger 850 jet.